Choices to Make When Renovating Your Home
January 21, 2023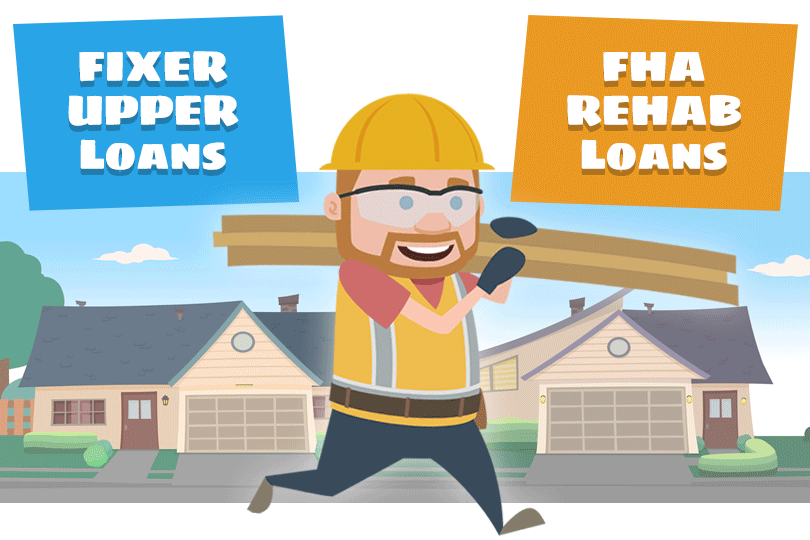 Thinking about buying a
fixer-upper
with an
FHA 203(k) Rehabilitation Loan
? Or are you considering a home improvement project financed with an
FHA Cash-Out Refinance
? You have a set of choices to make far beyond selecting a lender, deciding on the loan type and term, etc.
What kinds of choices? For this article we are talking specifically about the types of materials you select for your home. For example, are you considering replacing your doors? You may need to choose between wood and steel.
Thinking about replacing your siding? You will have options to choose from including vinyl or fiber cement. And there are considerations above and beyond the basic materials--do you need to include a moisture barrier or water-resistant barrier when you have the siding installed?
As you can see, there are more than a few considerations in this area.
Renovating a home
or even building one from the ground up requires attention to these details.
And what you choose could very well depend on your plans for the home.
How long do you plan on staying in the property? If you plan to stay long-term, it's a good idea to decide how you want the scheduled upkeep and maintenance of the home to go.
For example, if you start with a brand new roof and must replace the roof between 25 and 30 years from now, choosing a higher quality option may delay your need to replace the roof by a few years--never a bad thing.
But if you do not plan to keep the home for that long, do you want to invest in top-of-the-line options or pick a midrange option that will save you some money while still providing you with the roof you need?
Some choices may be more obvious--installing energy efficient appliances, storm doors, windows, etc. and paying extra for quality may save you more down the road on utilities over the duration of the loan.
Some features may seem purely cosmetic--the type of construction and materials you use to build a backyard deck, for example could range from wood to a composite. If you use sturdier materials, when it is time to sell the home you may find the deck looks and feels acceptable for an "on-the-market" house.
But if the deck was built from lower quality materials, could the age and wear on the deck force you into replacing it to give your house more curb appeal? These are the kinds of considerations some anticipate far in advance of having to sell the home, and it informs their home improvement efforts accordingly.
You can study resources like the Cost Vs. Value Report to see what the most effective home improvements are estimated to be for the most recent year, and pick your projects with more confidence.
------------------------------
RELATED VIDEOS:
Protect Yourself Against Identity Theft
A Streamline Refinance Simplifies the FHA Loan Process
Principal Payments and Your FHA Loan
Do you know what's on your credit report?
Learn what your score means.