Smart Home Technology and Home Loan Options
January 4, 2023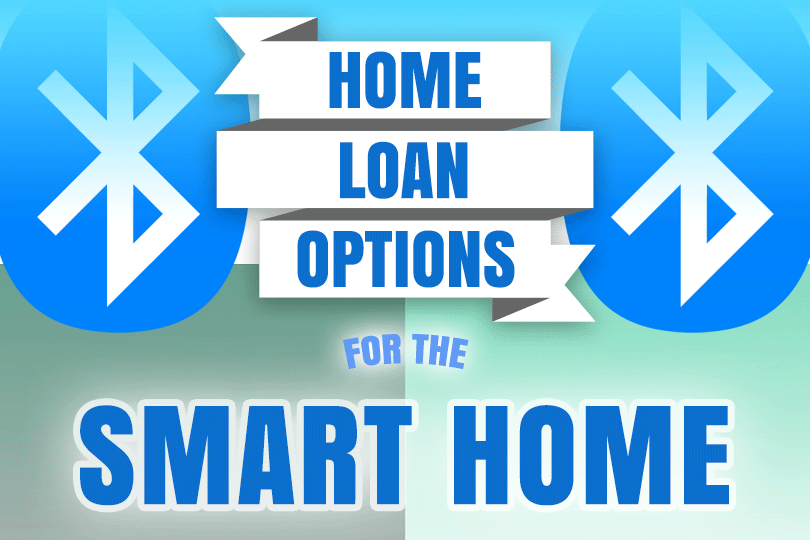 Some borrowers aren't sure whether to consider renovating a
fixer-upper home
in the new year or save themselves the time and labor by purchasing a house that is already up to code and ready to move into on closing day. Which option is better given current market conditions?
Are you considering the purchase of an existing home that is not energy efficient or that is in need of smart home technology to make it more efficient? FHA loan options include add-ons to the mortgage that could help. Some won't bother, choosing to buy a more modern home instead. But others may want a fixer-upper and already plan to make such additions.
Buy new, build your own, or fix up an older home? It's a tough call to make since every home loan transaction is different; your needs and goals will play a big part in determining the right type of loan for you. There are many issues to consider along the way.
Energy-Saving Features of the Home
If you decide to go the fixer-upper route, you have the ability to add features to the home that might not exist there yet.
What kind of features? Any smart home-type installation that can more efficiently run your heating and cooling system is a great place to start. If you are in the market for a house, smart home features should definitely be part of your priorities list.
An FHA mortgage can help with such features--you can ask the lender to include the
FHA Energy Efficient Mortgage
(FHA EEM) add-on to the loan that allows extra funds to add approved energy-saving features such as solar power, smart thermostats, water conservation systems, etc.
And then there are upgrades you would typically make when buying a fixer-upper such as improved storm doors and windows, energy-saving appliances, etc.
Buying New
Buying new does not have to mean giving up on the need for an efficient home--if the houses you are considering do not have smart home features, you have the option to ask the lender about an FHA Energy Efficient Mortgage add-on option for the loan in these cases, too. You just won't be doing other extensive work on the home outside the EEM.
Not all homes on the market are brand new, and those considering older properties may do well to explore those FHA EEM options. Buying new has advantages for many borrowers--some just aren't up to all those choices and decision-making requirements associated with buying a fixer upper or even building your own home from the ground up using a One-Time Close construction loan.
But the option to add those smart home features is an important one.
Building a Home Instead
Some choose to build from the ground up. This eliminates the question about adding smart home tech or energy-efficient features.
They can be included in the basic planning stages of the
construction loan
, and the choices at that stage are more about features and pricing. If you choose to build, be sure to compare budget, midrange, and upscale options to see what the price ranges are and whether it makes sense to spend more in a given area like solar power, water efficiency, and smart home tech.
------------------------------
RELATED VIDEOS:
There's a Difference Between APR and Interest Rates
Choose Your Mortgage Lender Carefully
Getting Started With Your FHA Loan Application
Do you know what's on your credit report?
Learn what your score means.