Proposed Consumer Protections for Home Buyers
December 17, 2022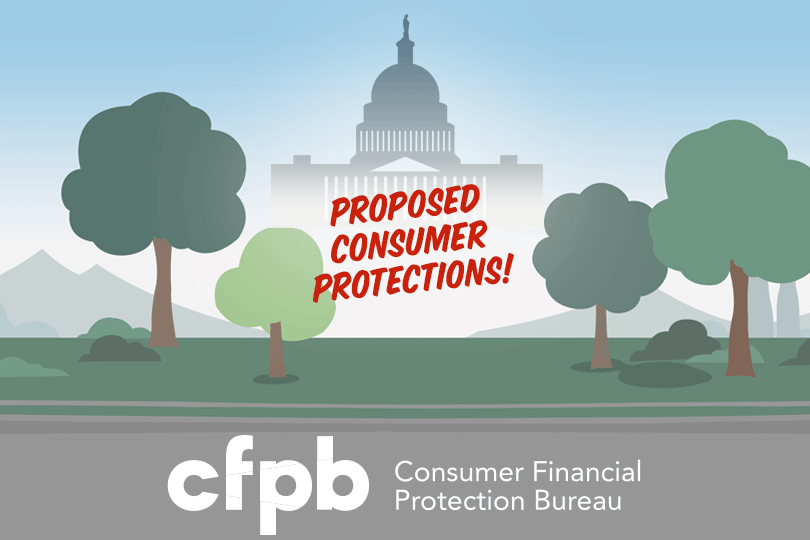 In December, 2022, the Consumer Financial Protection Bureau (CFPB) announced a proposed rule that could enhance protections for those hoping to purchase a home.
Under the CFPB proposed rule, "non-bank entities" would be required to disclose court judgements against them to the CFPB, which would add those items to a publicly available database of violators.
You read that correctly, the CFPB wants to create a lawbreaker database meant to give consumers a more fully informed decision about non-bank options they decide to use in the home buying process.
The CFPB is said to be creating this registry to fix a lack of full disclosure by non-bank entities.
There is an important nuance in all this; it would be easy to assume that the CFPB's desired additional scrutiny on non-bank entities would extend to appraisers, inspectors, and other third parties.
But the Consumer Financial Protection Bureau's efforts in this particular case seem squarely focused on a type of lender, not a third party service provider.
A non-bank entity may offer credit, real estate services, or act as a go-between for transmitting money. They may act like a lender in a variety of ways, but do not function as a bank.
So what CFPB is proposing to do, at least in the early stages of this effort, is to create an offender database of these entities so that borrowers can decide whether to use one or not based on the information available.
It's not meant to help you decide whether to use a specific fee appraiser, home inspector, etc.
Under the current version of the proposed rule, each non-bank entity would be required to have a senior official responsible for informing the federal government of that entity's compliance with federal law.
It's basically all about transparency, or at least added transparency. And it is worth pointing out that you don't have this protection just yet--the CFPB publishes the proposed rule for a 60-day public comment period, after which it gets reviewed.
Then the agency may decide to codify a "final rule" and put the entire proposal into a formal regulation, it may modify it and reopen the comment period, or may choose to drop the matter entirely depending on the results of the public commentary period.
The bottom line? The housing industry is changing, and for now at least, there is an interest in adding transparency to the industry through measures like this.
Borrowers who have long wished for such consumer tools and protections may be getting closer to getting what they need to make truly informed choices about buying or building a home.
------------------------------
RELATED VIDEOS:
Know What's On Your Credit Report
FHA Loans Have Credit Requirements
Help Is Available With Down Payment Grants
Do you know what's on your credit report?
Learn what your score means.