FHA Loan Rule Changes Allow Private Flood Insurance
November 30, 2022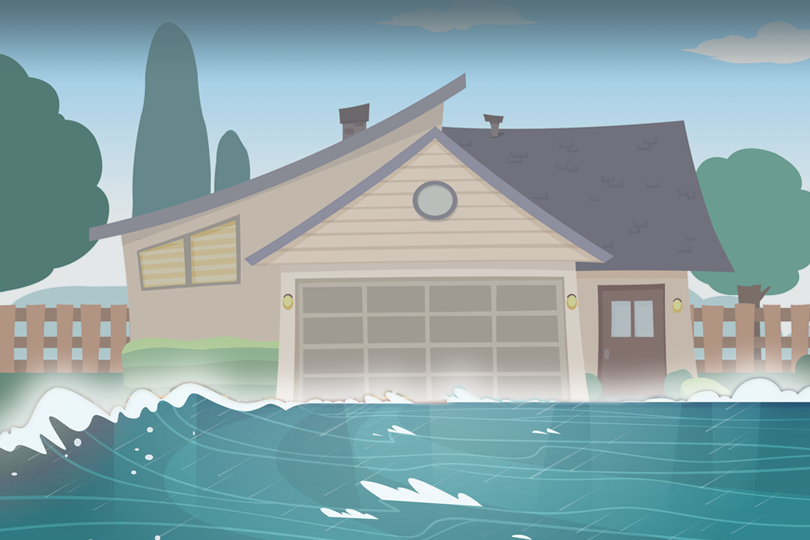 Changes to the FHA home loan program make it possible for homeowners in certain known natural disaster areas to apply for private
flood insurance
. At one time the only option for this insurance was through something called the National Flood Insurance Program.
In November, 2022, the Department of Housing and Urban Development announced that starting at the end of December 2022, the
FHA loan program
"will allow homeowners with FHA-insured mortgage financing to obtain flood insurance policies that conform to
FHA requirement
s from private insurance providers."
That was published in a press release on the HUD.gov official site, which reminds that under the old rules, consumer choice for this type of hazard insurance was limited. But this rule does NOT apply to ANY type of hazard insurance, but specifically flood insurance required for homes located in FEMA-designated Special Flood Hazard Areas or SFHAs.
"Today, HUD is increasing the flood insurance choices available to individuals and families with FHA-insured loans in areas that FEMA has designated to be at special risk for flooding," according to HUD Secretary Marcia L. Fudge, who was quoted in the press release.
Fudge adds, "Flood insurance is required to ensure families and individuals are prepared if disaster strikes. Increasing consumer options for this important protection is one way we are building more resilient communities in the face of climate change."
Part of the rule change is in acknowledgement that homeowners face bigger challenges in today's economy with inflation and fears of a recession creating more financial problems for the average American.
Allowing greater customer choice when it comes to this type of hazard insurance may take some of the financial pressure off the first-time home buyer or experienced househunter.
"We know borrowers face affordability challenges right now, yet a flood can be devastating to a family who is not properly insured," says Federal Housing Commissioner Julia Gordon, who was also quoted in the HUD press release.
Commissioner Gordon adds,. "The choice to select a private flood insurance option may enable some borrowers to obtain policies that are less expensive or provide enhanced coverage."
Under the new FHA guidelines, lenders must provide the FHA with detailed information about flood insurance options when they submit loan paperwork on behalf of those purchasing homes in special flood hazard areas. The FHA plans to analyze this data to get more information on flood insurance as it affects the properties in the "FHA portfolio".
If you are NOT buying a home in a flood hazard area these options likely don't apply to you; talk to a participating lender about hazard insurance if you are not sure what your rights and responsibilities are if you decide to move forward with a loan transaction involving buying a home in a known flood zone.
------------------------------
RELATED VIDEOS:
Disclosures Give Transparency to Borrowers
Understanding the Purpose of Your Mortgage Down Payment
Putting Money Into Your Escrow Account
Do you know what's on your credit report?
Learn what your score means.