FHA Loan Approval Changes Could Help First-Time Borrowers
November 16, 2022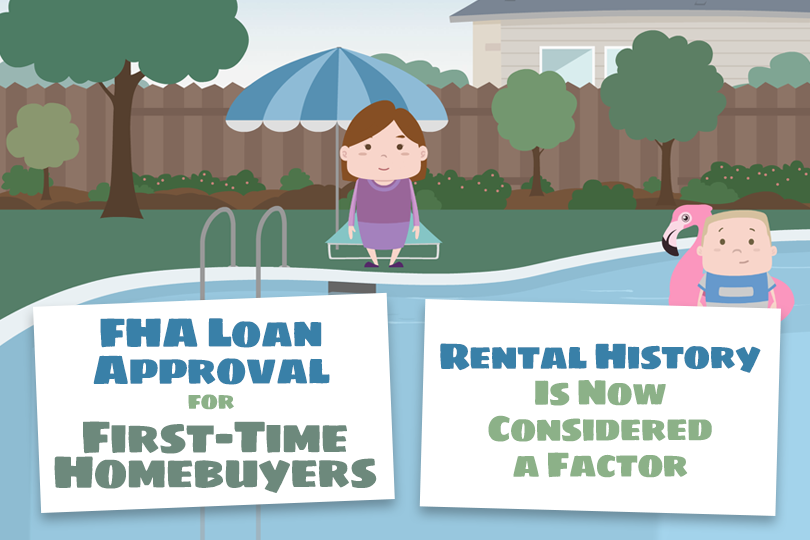 The FHA and HUD announced changes to
FHA loan approval
procedures for first-time homebuyers. The changes essentially give a participating FHA lender the ability to consider qualifying positive rental payment history as a factor in loan approval for those who meet the FHA description of
first-time homebuyers
.
That means that borrowers who worry about their ability to be approved for a home loan may have an additional advantage using an FHA mortgage over other types of home loans. Why?
Rental Data and Loan Approval
According to the HUD official site, rental data "is not a feature of most Tri-Merged Credit Reports or Residential Mortgage Credit Reports" which are used for FHA-insured loans. Furthermore, when this information is provided to a lender it is typically separate from those reports.
To counter this the FHA and HUD have updated their loan approval software and procedures to incorporate positive rental information so it can be considered as a factor for loan approval.
The HUD philosophy for using rental payment history includes the notion that using this data, "promotes a more complete credit evaluation while appropriately managing risk" for the lender and the FHA.
The Advantage
A borrower's rental history suddenly becoming a factor in loan approval means any borrower who meets first-time home buyer requirements and who has a positive rental history may have an advantage in terms of getting a mortgage loan approved that they did not have before.
But that's not the advantage we mean in the headline of this article.
The advantage we're talking about is when you are comparing different types of home loans to see which one might be right for you; FHA, USDA, conventional, VA, etc.
Ask the Tough Question
When you shop around for a lender, be sure to ask about conventional home loans and whether or not your rental history may be acceptable as a factor for loan approval in the same way as FHA loans.
Ask the lender which option you have a more realistic chance of being approved for based on your rental history and other qualifying factors.
It is true that every home loan program has its own unique advantages and disadvantages. Much depends on your personal financial needs and goals, but it's never a bad idea to compare each of your loan options, especially where a prominent feature like consideration of your rental history is concerned. Will that history help get you to "yes" from your loan officer?
------------------------------
RELATED VIDEOS:
Do What You Can to Avoid Foreclosure
Homes Financed With FHA Loans Must Be Owner Occupied
FHA Programs for First-Time Homebuyers
Do you know what's on your credit report?
Learn what your score means.