How FHA Rehabilitation Loans Work: The Draw Process
October 16, 2022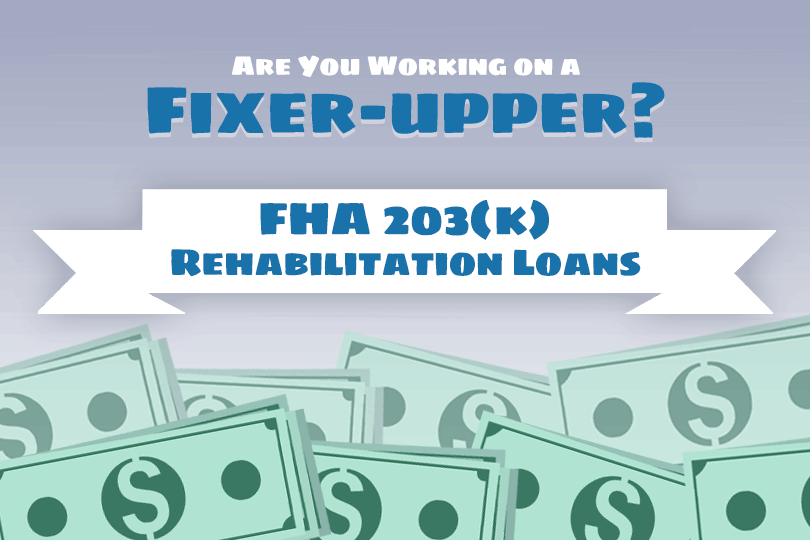 There are different FHA loans for different purposes. You don't apply for an FHA condo loan, for example, when you want to purchase a house in the suburbs. You would not apply for a loan to buy a home in the suburbs when you want to buy a fixer-upper that you will bring up to local building code and
FHA minimum standards
--for that you need an
FHA Rehabilitation Mortgage
.
These loans, also known as FHA 203(k) loans, are specifically meant to buy a house and repair it. These are loans for owner/occupiers, not investors, so keep in mind that this loan is meant to buy and repair a home you will live in when the work is done.
When you buy a house with an FHA Rehab Loan, you will use loan funds to pay for labor and materials,
home nspections
, and other costs. But the money from the loan does not pass through your hands to make these payments; instead the money is put into an
escrow account
and your lender makes payments based on a draw schedule.
What Is a Draw?
A draw is basically any payment from escrow needed to finance the rehabilitation of the property. An invoice is submitted to the lender and the money is paid. You may have an initial draw at the beginning of the project, and a final draw may require certain additional paperwork such as proof that the home has had its compliance inspections, etc.
Each lender may have their own procedure for the initial and final draws, you'll need to discuss this with a loan officer. State law may also dictate how escrow works in your transaction.
Draw Schedules
Your rehab loan plan should include a schedule for draws where appropriate. If you are doing major work there will be certain phases of the rehab process where you'll need to pay contractors and suppliers.
These payments may not be due immediately at the time of purchase or contract; you may be subject to a "Net 30" type of agreement where the payment is due within a specific amount of time such as 30 days for Net 30, 60 days for Net 60, etc. This is a common practice.
Will I Be Able to Request a Draw to Pay Myself?
Only those who are licensed general contractors may do their own work using FHA 203(k) Rehabilitation Loan funds. That's the FHA loan rulebook's view on the matter, your loan officer may take a different view--you may find lenders unwilling to allow the borrower to do major work on their property using a rehab loan. It's an important question you should ask as early as possible when comparing Rehab Loan options.
What if There Are Cost Overruns?
Going over-budget in a rehab project can be a problem if you don't establish a contingency fund to anticipate doing so. It is a good idea to get the advice of an experienced FHA lender and a custom builder in this area. Plan and save early for this fund, you'll be glad you did.
What Happens if There Is Money Left Over When the Work Is Done?
If your project for an FHA 203(k) Rehabilitation Loan comes in under budget, your lender may have a pre-established contingency for that; be sure to ask when comparing financial institutions. No borrower should expect that money to come back to them in the form of cash at closing time, this is not permitted.
------------------------------
RELATED VIDEOS:
What Is an FHA Loan?
Using an FHA Loan Calculator
Meeting FHA Loan Guidelines Improves Your Chances
Do you know what's on your credit report?
Learn what your score means.