Why Choose an FHA Adjustable Rate Mortgage?
October 15, 2022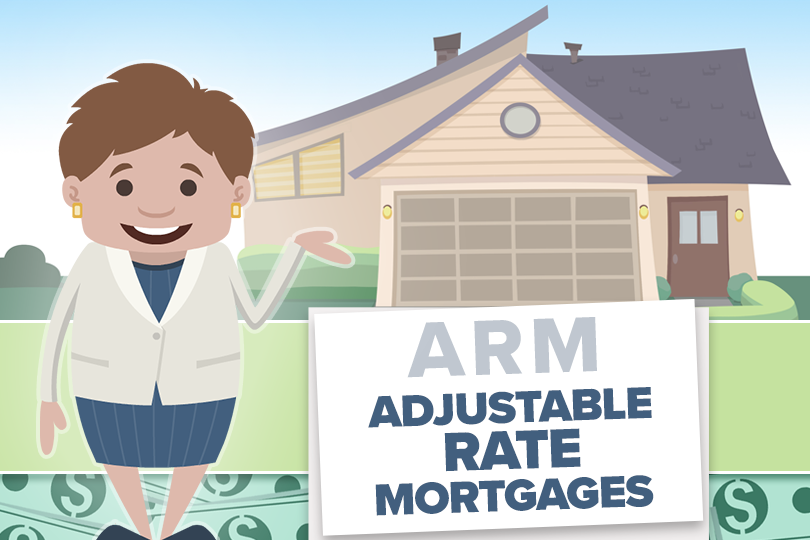 In an October 2022 article, CNN noted that mortgage rates have "more than doubled" since the start of the year.
The Federal Reserve has increased interest rates as a move against inflation and while that move does not address mortgage loan interest rates directly, the mortgage market does see an increase in rates. As the cost of lending the money goes up, so will mortgage loan interest rates on FHA, VA, USDA, and conventional home loans.
The October CNN report notes, "...uncertainty about the possibility of a recession and the impact of rate hikes on the economy have made mortgage rates more volatile" and in situations like these some borrowers are tempted to explore their options using an
FHA Adjustable Rate
Mortgage or
FHA ARM
.
An Adjustable Rate home loan offers an introductory rate or "teaser rate" which is guaranteed for a fixed period of time. Once the introductory rate period expires, an FHA ARM will experience periodic rate adjustments.
Knowing that your interest rate will eventually expire in favor of a new one--and possibly at a higher rate--means there's a degree of risk with these home loans for some borrowers.
So why do people consider buying or even refinancing with an ARM?
Smart buyers go into an ARM loan with a plan. Depending on how long the introductory rate for your adjustable rate mortgage might be, it could make sense to buy a house with an ARM hoping to refinance into a better rate down the line.
In some mortgage rate environments (such as the one the nation is experiencing at the time of the CNN report, October 2022) it might not make sense to get an ARM if the intro rate is only for one year. It's unlikely that a dramatic shift in the mortgage rates could bring them low enough to seriously consider a home loan refinance. But what if your ARM loan intro rate lasts three years or longer?
It may make more sense to gamble on rates being lower, but you may wish to run the numbers on the current rate versus an ARM loan intro rate to see how much you might be saving...or not saving depending on what kind of loan you choose, the rates your lender is willing to offer, etc.
An FHA Adjustable Rate Mortgage could help you get into a more competitive interest rate, but if you don't have a long-term plan and a goal for the mortgage, or you just want your home loan to be as uncomplicated as possible, an ARM might not be for you.
Talk to a loan officer about making a comparison between that bank's fixed-rate and adjustabh rate loan options. You'll be glad you compared them side-by-side.
------------------------------
RELATED VIDEOS:
The ARM is an FHA Adjustable Rate Mortgage
Understanding APR
Let's Talk About Home Equity
Do you know what's on your credit report?
Learn what your score means.