Why Are Mortgage Loan Interest Rates Rising?
October 14, 2022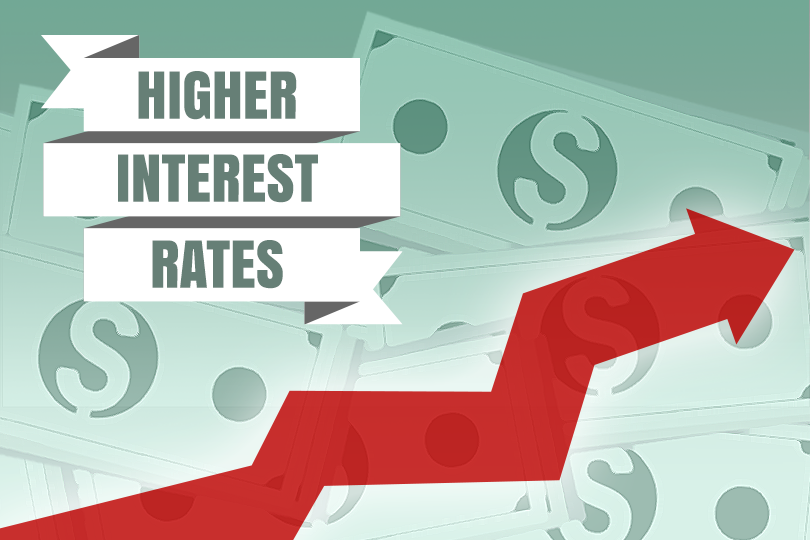 There are two ways to address the question, "Why are mortgage loan interest rates rising?" One is to try to address the current market forces affecting rates, and the other is to go high-level, looking at the issues that can change rates. FHA rates may be lower than some conventional mortgage loans, but in a rising mortgage rate environment even government-backed mortgages will see a rise in rates.
The answer to the question in terms of overall cause-and-effect? Rates can rise for a number of reasons including changes in the marketplace, investor reaction to those changes or breaking news, government financial policy changes can also directly or indirectly affect rates.
The week of September 29, 2022 saw an increase in interest rates that brought those rates to the highest levels they have been in some time.
What was the specific cause of this increase? It came on the heels of a federal funds interest rate hike ordered by the Federal Reserve. The Fed ordered this increase as a control on inflation. The Fed does NOT set mortgage rates, but setting the federal funds rate higher indirectly influences mortgage rates.
When banks have to pay more to lend money, you pay more to borrow it. And it isn't just home loans that are affected; home equity lines of credit interest rates can also be affected.
Higher interest rates definitely affect the purchase loan market, but those rising numbers can also have a chilling effect on refinance loans; Nerdwallet.com reports refinance applications are down more than 80% since the rising rate environment began in earnest.
What does all this mean for the first-time home buyer or the experienced house hunter? In both cases, it's more important than ever to shop around for a lender, and to come to the application process with a solid record of on-time payments for all financial obligations in the last 12 months or more. You will need to know the contents of your credit reports, and reduce your debt ratio before you apply.
If done over a long enough time span, these preparations can make you a better candidate for FHA home loan approval. Some don't realize that the lender will offer a mortgage loan interest rate based in part on your credit scores. The more financially prepared you are to apply for the loan, the more you could save in terms of interest rates.
And if you struggle to get your finances in order ahead of your home loan application, don't forget that you have the option to call the FHA directly to request a referral to a local, HUD-approved housing counselor who can give you advice on how to get ready for your loan.
Rising interest rates can make for a more expensive loan; some don't have the luxury of waiting out the current rising rate environment and have to purchase soon. But remember that if you buy when rates are high, you still have the option to refinance later once rates begin to come down once more. There is no guarantee when that may happen, but it's crucial to at least try to anticipate future economic conditions when you're making financial plans.
------------------------------
RELATED VIDEOS:
There's a Difference Between APR and Interest Rates
Choose Your Mortgage Lender Carefully
Getting Started With Your FHA Loan Application
Do you know what's on your credit report?
Learn what your score means.