FHA Loan Approval: How Much Depends on Credit Scores?
September 29, 2022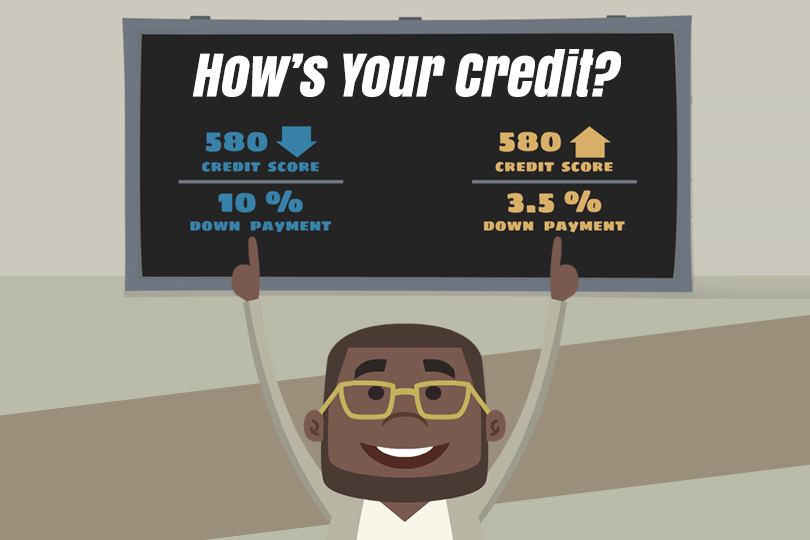 Do a bit of basic research into how home loans work and you quickly learn that credit scores are a major part of qualifying for an FHA mortgage. But scores are only one part of your credit history and your loan officer will want to see the whole picture. What informs your loan officer's decision to approve or deny your loan application for an FHA mortgage?
Your History of Monthly Bill Payment
Do you have a good pattern of responsible debt management or do you struggle to keep up? A participating FHA lender's job is to make sure you can reasonably afford the mortgage. If your credit report makes it appear you cannot, it will be very difficult to justify approving your application.
One of the most basic Mortgage 101 types of advice in this area is also the most important: those who apply for an FHA mortgage with late or missed payments in the last 12 months may have a harder time being approved for the best rates and terms, or the loan itself depending on circumstances.
Some advice that is not so typical? In certain cases, the circumstances of the late payment may be a factor. Did you have ONE late payment made within 30 days of the due date? There may be some willing to overlook that. But what if the late payment was a 60-day late? In such cases you may have a far more difficult time being approved.
How's Your Credit Utilization?
Did you know the percentage of your available credit you currently use may be a factor for your lender to consider? It's not just the fact that you pay on time, it's also a matter of how much of your available credit you use.
Some think the only way to improve credit utilization is to pay down a credit card until the balance is zero. Then, some are tempted to close the credit card account altogether.
But you should NOT close a credit account after paying it off, partly because the age of your credit is a factor. But there's something else: you don't need to totally pay off your credit card to get an improved credit utilization score.
Lowering your balance below 50% of the limit (30% is ideal) is a good goal. And when you make consistent on-time payments, you can ask for a credit limit increase--one you don't have to use.
If your credit limit was at 90% before the increase, your credit utilization rate for that card is not good. But after a credit limit increase, the percentage of credit you're using goes down, and that can improve your credit outlook in the eyes of the lender. If you aren't sure what the loan officer is looking for with your credit in order to approve your FHA mortgage, have a conversation about lender standards and what it takes to be approved for the loan.
------------------------------
RELATED VIDEOS:
Don't Skip the Home Inspection
Bigger is Better With a Jumbo Loan
Insuring Mortgages With the FHA Funding Fee
Do you know what's on your credit report?
Learn what your score means.