Home Loan Interest Rates: Fact and Fiction
September 9, 2022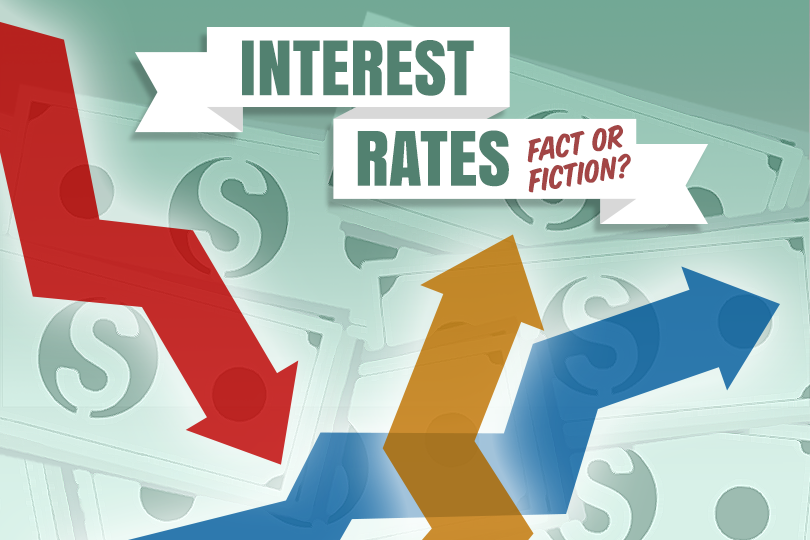 If you want to apply for an FHA mortgage, knowing a few facts about how home loan interest rates work can really help you during the planning stages. Here's what you need to know about home loan interest rates--especially if you want to build a home using an FHA One-Time Close construction loan.
FHA Loan Interest Rates: Not Set by the FHA
The Federal Open Market Committee is responsible for determining U.S. interest rates in general. The Federal Housing Administration has nothing to do with it, even for loans they guarantee under the FHA loan program.
Your participating FHA lender will offer you a home loan interest rate which is based in part on your
FICO scores
and other factors including loan repayment history, debt-to-income ratio, etc.
Interest Rates: Higher for One-Time Close Construction Mortgages?
Construction loans
typically cost more than buying an existing construction house. And those comparing rates between single-close mortgages versus two-close construction loans learn that the interest rates offered on a two-close construction loan might be better than the rate offered on a single close construction loan.
Is the higher rate worth it? For some the answer is yes because the risks of the two-close loan include not being able to qualify for the second loan once the construction phase is complete. Paying a bit more to avoid that scenario makes sense for some borrowers.
Facts to Know About Adjustable Rate Mortgages (ARMs)
If you explore options for an
FHA ARM loan
, you'll learn about specific limitations on how much the rate can be adjusted, how often, and how much the rate can change over the lifetime of the mortgage. But it's a mistake to assume those terms and conditions apply to conventional ARM loans or other non-FHA options.
Your experience will definitely vary between conventional and government-backed mortgages where adjustable rate mortgages are concerned. Be sure to read the fine print.
Not All Loans Can Be ARM Loans
An existing construction loan can be either a fixed-rate or an ARM loan. But if you need an FHA construction loan, you are typically not permitted (by the lender) to get an adjustable rate loan to serve as the mortgage.
This is a lender standard and not an FHA requirement. Construction loans are riskier for the lender than existing construction loans and the fixed rate mortgage is likely to be your only option if you choose to build rather than buy. This isn't really an issue for many but for some who want to know if it's possible, the answer is likely no.
------------------------------
RELATED VIDEOS:
Let's Talk About Home Equity
Understanding Your Loan Term
Your Home Loan is Called a Mortgage
Do you know what's on your credit report?
Learn what your score means.