FHA Mortgage Insurance Requirements
July 9, 2022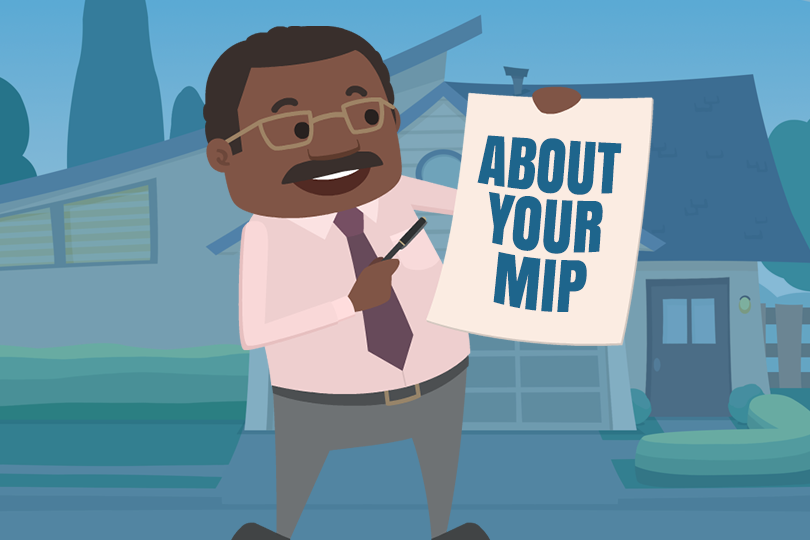 FHA mortgage insurance
comes with two payment options for premiums; one has you pay the insurance for 11 years, and the other has you pay for the full duration of the FHA loan. These options depend on your
down payment
and other factors (see below) and you'll have to choose between paying an upfront premium in full at closing or financing it.
Then there is the annual mortgage insurance premium split up over the 12
mortgage payments
you make each year.
Who Is Required to Carry Mortgage Insurance?
Typically, FHA mortgage insurance is always required. Certain FHA refinances and loans like those for homes on Native American tribal lands have different rates than for purchase loans and other FHA refinance options.
Some want to know if it is possible to cancel
MIP
the way you can with a conventional mortgage.
With an FHA loan, paying 10% down may give you the option of ending your FHA mortgage insurance coverage, but only after 11 years. Your loan term and the amount of your loan may affect the calculations of your mortgage insurance requirement so be sure to discuss the numbers with your loan officer.
FHA Mortgage Insurance vs. Private Mortgage Insurance
Conventional mortgages require private mortgage insurance. This is not quite the same as FHA mortgage insurance but it serves the same purpose. With a conventional mortgage, you may cancel private mortgage insurance altogether by either paying 20% down or reaching 20% equity in the home.
Choosing an FHA mortgage over a conventional loan (for the purposes of getting a better deal on the insurance) may come down to whether you want to save money over the lifetime of the loan or if keeping your initial costs low is more important.
For those who want to spend less upfront, FHA loans with their MIP requirements may be the more affordable option. You have the ability to finance the Up-Front Mortgage Insurance Premium, and if you pay 10% down you could cancel the MIP in 11 years.
Compare that to paying 20% down and having no mortgage insurance premium. For some borrowers that may be the better bet, but for others, not paying 20% at closing time is the better option.
Making Important Choices
The decisions you have to make with FHA mortgage insurance include whether you want to pay more at closing, make a larger down payment, and lose the insurance payment in 11 years OR accept mortgage insurance for the lifetime of the mortgage in trade for lower closing costs.
If you plan to keep the home for a long time, your choices will be different than if you choose to sell or refinance instead. Paying more at closing makes more sense if you plan to keep the home long-term, paying less is smart if you know you will sell or refinance along the way.
------------------------------
RELATED VIDEOS:
You're Almost There When You Get Your Loan Approval
Learn About the Mortgage Insurance Premium (MIP)
Pre-approval Starts the Mortgage Process
Do you know what's on your credit report?
Learn what your score means.