Can I Get an FHA Loan Without a Credit Check?
May 19, 2022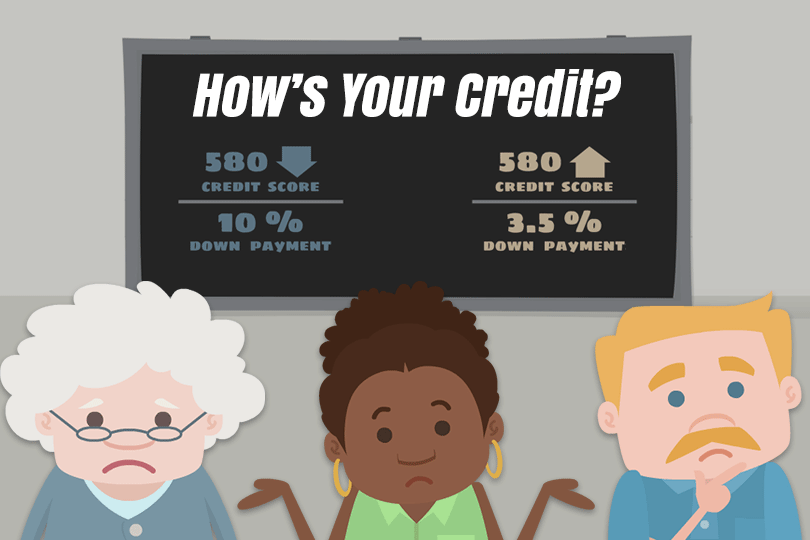 Some want to know if there is a no-credit-check FHA loan, and you might be surprised to learn that there is an FHA loan product that has no FHA-required credit check. There are zero-down payment home loan options offered by the Department of Veterans Affairs and USDA, and while you won't find a zero-down FHA purchase loan, you will find a certain type of loan with no credit check.
When it comes to buying a home,
FHA mortgages require a credit check
, employment verification, and other financial information your participating lender will use to approve or deny the loan.
In general, don't expect to find a home loan issued by a traditional lender used to purchase a home without a review of your financials.
Does this mean you cannot purchase property without a credit check? Not necessarily but it won't involve a mortgage loan. This is true for cash transactions between borrower and seller would technically not require one since there is no loan to qualify for.
And what about refinancing loans? As you may have guessed, the no-credit-check option is for a certain type of refinance loan, not a purchase loan. Where FHA refinances are concerned, in any transaction where cash goes back to the borrower (such as an FHA Cash-Out Refinance), a credit check is required as well as an appraisal.
But there is one FHA refi loan product with no FHA-required credit check or appraisal. That product is called the
FHA Streamline Refinance
loan. It is for existing FHA mortgage loans only and cannot be used to refinance a non-FHA mortgage.
This is a loan that typically must offer some kind of benefit to the borrower such as a lower monthly payment, refinancing out of an adjustable-rate mortgage, or getting a lower interest rate for the new loan.
FHA Streamline Refinance loans do have guidelines that require a credit check if certain add-ons to the loans (like adding closing costs or an FHA Energy-Efficient Mortgage package to the loan amount) are included. It's not automatic, but in general, if the add-ons raise the monthly payment too much the lender may be required to run a new credit check to ensure you can afford the new loan.
As mentioned previously, FHA Streamline Refinances are not an option for non-FHA mortgages. Another government mortgage program run by the Department of Veterans Affairs, the VA Mortgage Loan program has a similar Streamline option with the same restrictions. Talk to a participating lender about your FHA Streamline options if you have an existing FHA home loan. It's good to know your options should you choose to refinance the home at some point.
------------------------------
RELATED VIDEOS:
What Is an FHA Loan?
Using an FHA Loan Calculator
Meeting FHA Loan Guidelines Improves Your Chances
Do you know what's on your credit report?
Learn what your score means.