FHA Refinance Loan Tips
April 20, 2022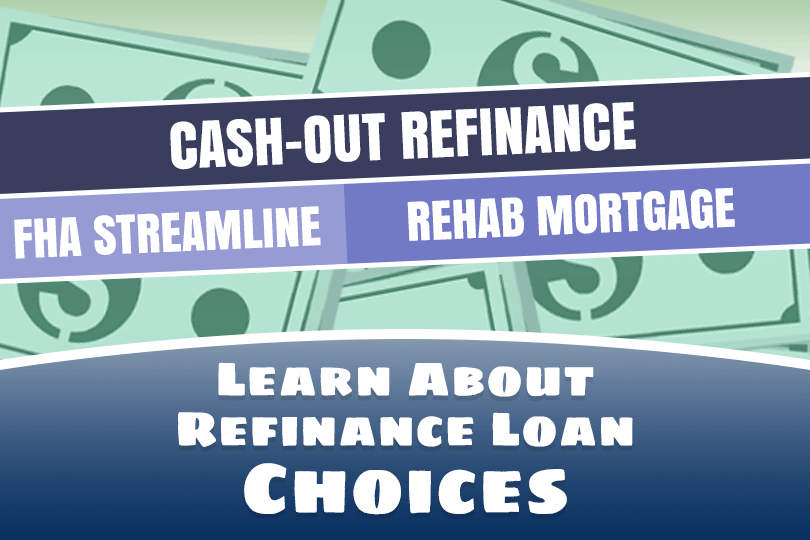 FHA refinance loans
are designed to do several things, depending on the loan you choose. Do you need an adjustable-rate mortgage into a fixed-rate loan? Do you want to get cash at closing time? There are many uses for an FHA refinance.
FHA Credit Score Requirements
How many FHA refinance loans typically require credit checks? Most of them, but there is an exception. There is no
FHA requirement
for either when you are applying for an
FHA Streamline Refinance
mortgage, which is for existing FHA mortgages only.
Borrowers who need to refinance but worry about the ability to qualify for an FHA mortgage due to credit issues should call 1-800 CALL FHA to get a free referral to a local, HUD-approved housing counselor. The counselor can offer advice about loan planning, budgeting, and other issues related to a mortgage.
It's Smart to Shop Around for an FHA Refinance Loan
Whether you want to refinance a conventional loan to an FHA mortgage or refinance an existing FHA mortgage, you are not required to apply with the original loan servicer. Any participating lender willing to work with you can accept your FHA refinance loan application.
That said, it's a good idea to compare rates, terms, and other loan details with a variety of alternatives to your current lender, and see if your current loan officer will match or beat the terms you find elsewhere.
FHA 203(k) Rehab Loan: Repairs, Fixer-Uppers
FHA 203(k) rehab loans for fixer-uppers aren't just offered as purchase loans. You can also apply for an FHA 203(k) loan to refinance and renovate your current home. Occupancy is required for these refinance loans the same as any other FHA mortgage, so don't expect to be approved for a 2032(k) if you don't plan to live in the renovated home as your primary residence.
There are two types of 203(k) loans. One is for projects that require a large amount of work. This is the "standard"
FHA rehab loan
which features a minimum cost for the project and allows major structural work.
Smaller projects may be right for the FHA Limited 203(k) Rehabilitation Refinance. Be sure to tell the lender about the size of your project so you can discuss the option best suited to your needs.
Getting Cash Out With an FHA Refinance Loan
If you want to refinance and take equity out of your home in cash at closing time, the FHA Cash-Out Refinance Loan is the option to ask your lender about. This is the only FHA mortgage loan outside of Reverse Mortgages that allows you to take cash at closing time that is not a refund for money paid up front for things later financed into the loan amount.
------------------------------
RELATED VIDEOS:
Learn How to Meet FHA Requirements
A Few Tips About Your Fixed Rate Mortgage
Your Proof of Ownership Is the Property Title
SEE YOUR CREDIT SCORES From All 3 Bureaus
Do you know what's on your credit report?
Learn what your score means.