April Is Fair Housing Month
April 16, 2022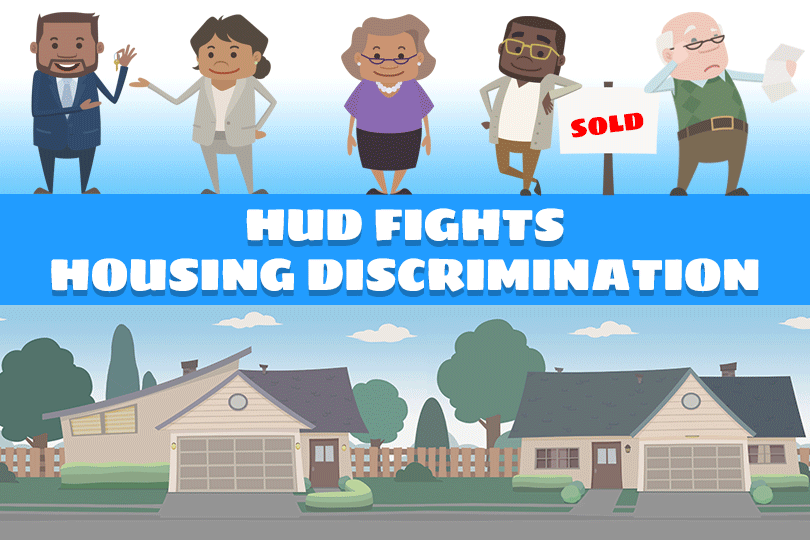 The Department of Housing and Urban Development has set aside the month of April not only to commemorate the passage of the Fair Housing Act but also to raise awareness about the ongoing need to fight housing discrimination at all stages of the housing process from rentals to new purchase home loans.
Fair Housing Month always features a theme. The 2022 theme is "Fair Housing: More Than Just Words" and affirms the federal government's commitment to fighting discrimination.
A press release issued by HUD about Fair Housing Month acknowledges equal opportunity for housing isn't simply about finding a place to live free from harassment, discrimination, or other unnecessary barriers to entry. "Where we live impacts nearly every part of our lives," according to HUD Secretary Marcia L. Fudge, who is quoted in the press release.
Fudge adds, "Fair Housing Month is a time to recommit to our mission to promote fairness, inclusion, and justice in housing. This month and every month, we are doing everything in our power to ensure every person has a fair shot at the American dream."
The month of April sees HUD partnering with local communities, fair housing organizations, and advocates to raise awareness of Fair Housing Act requirements. There are also seminars and events held to commemorate the Act and how the agency and its's partners will fight discrimination going forward.
The Fair Housing Act was passed over five decades ago, but the fight against housing discrimination continues. In 2021, The HUD Fair Housing Assistance Program received roughly 8,500 Fair Housing complaints.
What kind of complaints? Allegations of discrimination based on race, color, national origin, religion, sex (including sexual orientation and gender identity), family status, and disability, according to the HUD official site.
Discrimination based on disability and race garnered the top complaints, with sexual harassment also high on the list. What can you do if you've experienced housing discrimination? Call the HUD Office of Fair Housing and Equal Opportunity at (800) 669-9777 (voice) or (800) 877-8339 (Relay). You can also file housing discrimination complaints online at hud.gov/fair housing.
Sometimes the only people with the power to stop future abuses are the victims of the discrimination. If you don't file a complaint, HUD may never become aware of the problem.
------------------------------
RELATED VIDEOS:
Let's Talk About Home Equity
Understanding Your Loan Term
Your Home Loan is Called a Mortgage
Do you know what's on your credit report?
Learn what your score means.