Knowing When You Are Ready to Apply for an FHA Home Loan
April 11, 2022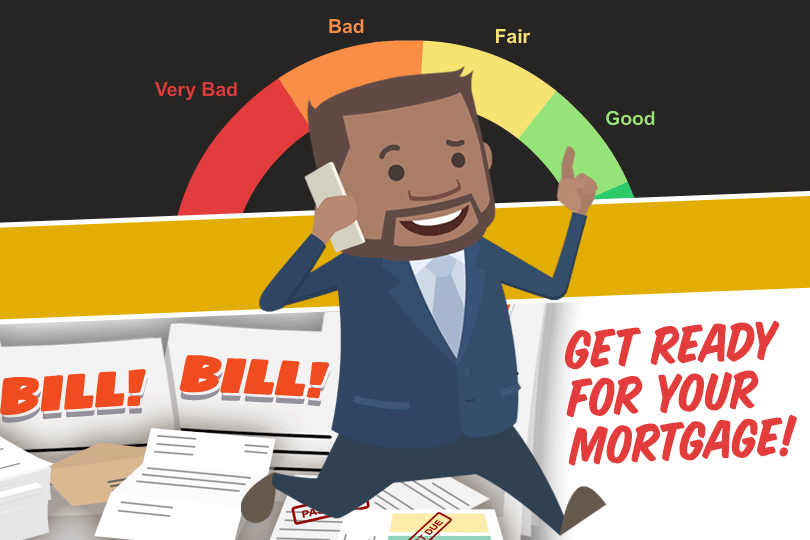 Are you ready to start the
application process
for an FHA home loan? We aren't talking here about
pre-qualifying
or
pre-approval
for a home loan, instead we're talking about actually starting the home
loan approval
process.
To begin the loan approval process for an FHA home loan, you'll need:
A seller and a home to make an offer on
The ability to make a down payment
Any required gift letters for down payment or closing cost assistance provided to you
Tax documents from the last two years
A complete understanding of what is in your credit report
When you make a serious offer on a home and it gets accepted, that is basically the beginning of your loan approval journey. This is a different and more involved process than for prequalifying for a mortgage.
Some experience confusion over this subject. It's easy to assume a prequalification is the same thing as loan approval, but actual loan approval requires more detail. Never assume the loan is fully approved until your lender tells you it has been. Making the offer on the home brings you into a new phase of your home loan process.
And don't forget that before you make an offer, you'll want your credit to be as prepared as possible. What does your credit report tell the lender when you are ready to move forward? If you don't know what your lender will see, you are not ready to make that offer.
Why? What happens if your loan officer sees things in your report including outdated information, identity theft, or inaccuracies in the report? These are issues that can affect any FHA loan application process.
You are in danger of having your loan delayed until those issues are resolved. Credit report disputes take time to process and complete. And you should expect to dispute the same information with each credit reporting agency (Equifax, Experian, TransUnion) individually.
Review your credit reports regularly and try to start doing so as early in the home loan journey as possible.
And then there are down payment issues. If you are receiving gift funds for your down payment and/or closing costs, your lender requires a letter from the giver explaining the source of the money and showing the paper trail for it.
This is to prevent down payment funds from being obtained from cash advances, payday loans, or other non-approved sources. This is required for all down payment money, not just gift funds, so be prepared to show the lender where your funds come from, too.
------------------------------
RELATED VIDEOS:
Protect Yourself Against Identity Theft
Principal Payments and Your FHA Loan
Living in a Single Family Home
SEE YOUR CREDIT SCORES From All 3 Bureaus
Do you know what's on your credit report?
Learn what your score means.