FHA Cash-Out vs.VA Cash-Out Refinance Loans
April 8, 2022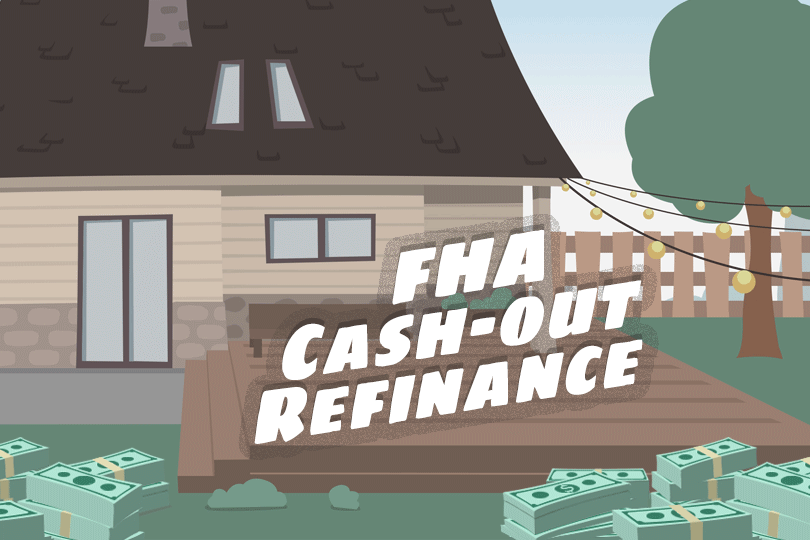 Some homeowners want to refinance but they aren't really sure what their options are. And when it comes to those who want
Cash-Out refinance
loans, the options included government-backed mortgages like VA and FHA home loans. A
borrower
who has a VA mortgage or an FHA loan might be tempted to explore their options of refinancing into a different government-guaranteed mortgage program like VA-to-FHA Cash-Out Refinance Loans or FHA-to-VA.
What are the main differences between VA Cash-Out Refinance loans and the FHA Cash-Out Refinance loan program? What should you know if you think you might qualify for either one?
Which borrowers may have the option to consider both? They include active-duty military members, veterans and military retirees, Reservists, members of the National Guard, and qualifying surviving spouses of military members who died as a result of military service.
And don't forget about borrowers who may or may not qualify for the VA Loan program but are just trying to compare the options on the market? These people may be considering other home loan options such as USDA and conventional loans to compare the numbers.
What should know when it comes to cash out, and the FHA and VA versions of this refi loan option?
As mentioned above, VA mortgages and refinance loans aren't offered to the general public, but that does not mean there are only a small number of people who seek such loans and alternatives to them. How many are potentially eligible for a VA Loan?
Some sources report that in 2019 alone there were more than 17 million veterans in the United States. That is roughly seven percent of the U.S. population as recorded at the time. So what should these people know about their cash-out refinance loan options?
FHA Cash-Out Refinance loans have a loan-to-value ratio cap of 85%. That is a standard number for this government refi loan program. By comparison, VA Cash-Out Refinances used to have a 90% limit but federal legislation changed that to 100%. For those who have the option, the VA Cash-Out program provides an advantage here.
FHA Loans typically require both an Up-Front Mortgage Insurance Premium (UFMIP) as well as a monthly premium. While the up-front fee can be paid in cash at closing time or financed into the loan amount, you can't get around the insurance requirement.
In typical cases, homeowners either pay FHA mortgage insurance for 11 years or the lifetime of the loan depending on certain variables including the size of your down payment. By comparison, VA Cash-Out Refinance loans do not require mortgage insurance of any kind, so a military borrower would realize some important savings here, too.
A borrower who is qualified to choose a VA mortgage and who is also exempt from the VA oan funding fee (see above) will potentially save a lot more out-of-pocket at closing time.
Then there is something called the VA Loan funding fee, which veterans typically have to pay, but those who receive or are eligible to receive VA compensation for service-related medical issues can apply for an exemption from that funding fee. For a certain segment of the veteran population that will be a big financial advantage.
All of this makes the VA Loan program more attractive to those who qualify. For those who don't have qualifying uniformed service or who otherwise meet the requirements of the VA Loan program, the FHA Cash-Out Refinance loan option is the one to choose if you are looking for a government-backed refinance loan program with more forgiving credit qualifications and the option to finance certain closing costs like UFMIP.
------------------------------
RELATED VIDEOS:
FHA Loans Have Eligibility Requirements
The U.S. Government Backs Mortgages Through the FHA
Financed Properties Must Meet FHA Minimum Standards
SEE YOUR CREDIT SCORES From All 3 Bureaus
Do you know what's on your credit report?
Learn what your score means.