FHA Loan Rules For Streamline Refinancing Loans
August 14, 2019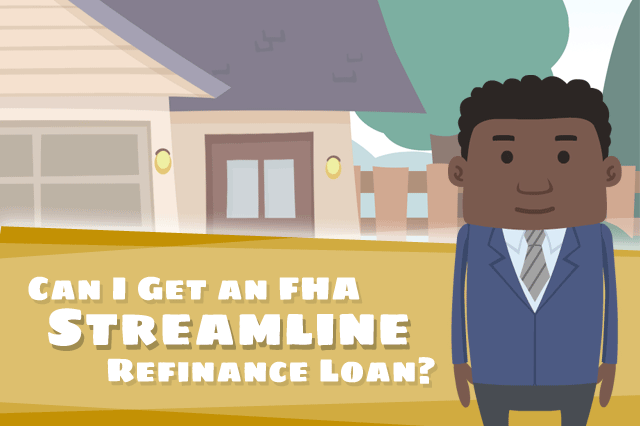 The FHA Streamline Refinancing loan program is designed for people with existing FHA mortgages. These refinancing loans are available in two different types.
One is called a "non-credit qualifying" streamline loan, while the other is the "credit qualifying" streamline refinance. A non-credit qualifying FHA streamline loan is one where the borrower doesn't have to submit a brand new application with job and credit verification. The current loan acts as a sort of template for the new application and the entire process is much faster than the original FHA home loan, hence the term "streamline".
When is a borrower eligible for a no-credit check FHA streamline loan?
The answer can be found in the FHA description of the streamline loan program. According to the FHA official site, "Streamline refinances are designed to lower the monthly principal and interest payments on a current FHA-insured mortgage, and must involve no cash back to the borrower, except for minor adjustments at closing that are not to exceed $500."
Assuming the borrower is otherwise qualified, the no-credit check FHA streamline loan is available when those requiements listed above are met--a lower monthly principal and interest rate--but some other rules also apply.
The FHA permits streamline refinancing loans with no credit check with the borrower has owned the property for at least six months. According to HUD 4155.1 Chapter 6 Section C:
"...the borrower must have made at least six payments on the FHA-insured mortgage being refinanced. at least six full months must have passed since the first payment due date of the refinanced mortgage, and at least 210 days must have passed from the closing date of the mortgage being refinanced."
In situations including those where the principal or interest rates actually increase as a result of the streamline refinancing loan, FHA rules do allow the loan to proceed, but the borrower must submit to a credit check.
"A credit qualifying streamline refinance must be considered
when a change in the mortgage term will result in an increase in the mortgage payment of more than 20%
when deletion of a borrower or borrowers will trigger the due-on-sale clause
following the assumption of a mortgage that occurred less than six months previously, and does not contain restrictions (i.e. due-on-sale clause) limiting assumption only to a creditworthy borrower, or
following the assumption of a mortgage that occurred less than six months previously, and did not trigger the transferability restriction (that is, the due-on-sale clause), such as in a property transfer resulting from a divorce decree or by devise or descent."
FHA loan rules for credit-qualifying streamline refinancing loans also say, "The use of a credit qualifying streamline refinance for situations in which the change in mortgage term will result in an increase in the mortgage payment is only permissible for owner-occupied principal residences, secondary residences meeting the requirements of HUD 4155.1 4.B.3, and investment properties owned by governmental agencies and eligible nonprofit organizations as described in HUD 4155.1 4.A.6."
Sometimes a non-credit qualifying streamline loan would be possible if the borrower didn't include extras into the loan such as energy efficient improvements. Examine your bottom line carefully before deciding on including any permitted extras to be rolled into your streamline loan.
------------------------------
RELATED VIDEOS:
Reverse Mortgages Are Ideal for Senior Borrowers
The Pros and Cons of Subprime Mortgages
A Streamline Refinance Simplifies the FHA Loan Process
SEE YOUR CREDIT SCORES From All 3 Bureaus
Do you know what's on your credit report?
Learn what your score means.