FHA Purchase Loan Questions and Answers
March 27, 2022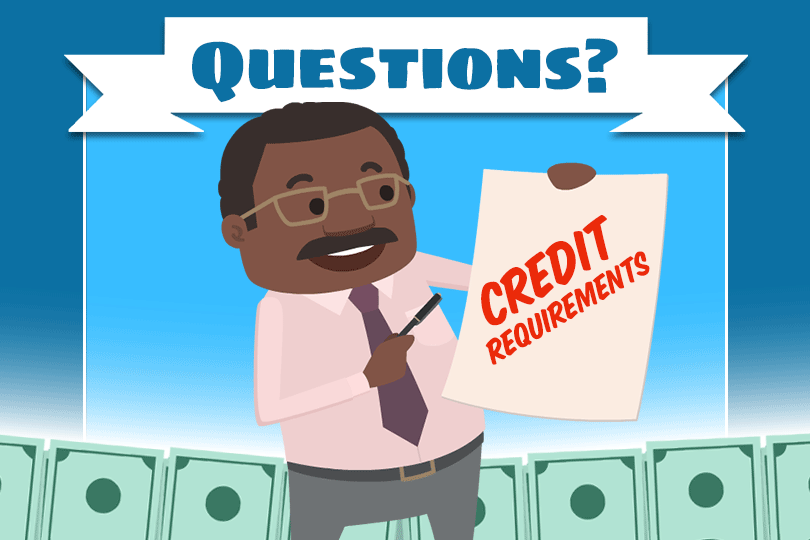 Lots of people ask, "What does it take to qualify for an FHA mortgage?" This common question is one of the big ones in the planning stages of a home loan.
The loan approval factors include the amount of your monthly financial obligations, FICO scores, how well you use the credit you have, and some other variables. Let's look at a few of the most common questions about FHA loans and their answers.
What credit score qualifies for an FHA mortgage?
FHA loan rules say those with FICO scores in the 580 or above range are eligible for the lowest down payment. FHA mortgages have a minimum borrower investment or down payment of 3.5%. This number is the FHA's minimum. Lenders may require a higher FICO score range for the best rates and terms.
FICO scores are a tricky subject and not all borrowers come to the process with traditional credit or any credit at all. Some may have thin credit.
They have only two FICO scores rather than the more traditional three. If you have two different scores the lender will use the lower number. If you have three scores that are the same, that is your credit score the lender will use to process your loan application.
Why does the lender review your monthly financial obligations?
Part of the loan officer's job is to endure you can afford both your current debts as well as the new home loan. This is done by calculating your debt-to-income ratio and comparing it to the lender's debt ratio standards.
Carry too much debt and your lender will have a hard time justifying loan approval. You'll want your outgoing debt to take up less than 50% of your monthly income.
What if you have negative credit events in your past such as a foreclosure or bankruptcy?
Expect to be required to wait a certain amount of time before you are allowed to apply for a home loan again. This is called a "seasoning" period. This requirement is likely to vary from lender to lender depending on circumstances. You may be required to wait out a seasoning period from the time of discharge of a bankruptcy, or from the time a home has legally transferred out of your name through foreclosure, short sales, or deed-in-lieu of foreclosure to learn how long you may need to wait.
How many times will a lender check your credit before closing day?
The safest course of action is to assume the lender will check your credit reports multiple times before closing day. This can and often does happen. It is a mistake to assume that because you have been pre-approved or pre-qualified for a loan, you are safe from another credit check before your loan closes.
What happens if your home does not pass the FHA appraisal process?
If you decide on a home and make an offer, an FHA appraisal is required to establish the fair market value of the home. But if the home has issues or defects, the appraisal process records them.
If those issues are able to be fixed, your appraisal may require repairs or corrections for certain issues. It's not always a pass/fail proposition. Some issues cannot be corrected, but many can. The appraisal process may allow the loan to move forward once the issues have been fixed and inspected.
------------------------------
RELATED VIDEOS:
Your Mortgage Payment Schedule Is Called Amortization
Information About the Balloon Payment
Reliable Borrowers Can Qualify for a Cash-Out Refinance
Do you know what's on your credit report?
Learn what your score means.