Mortgage Loans and Credit Scores
March 7, 2022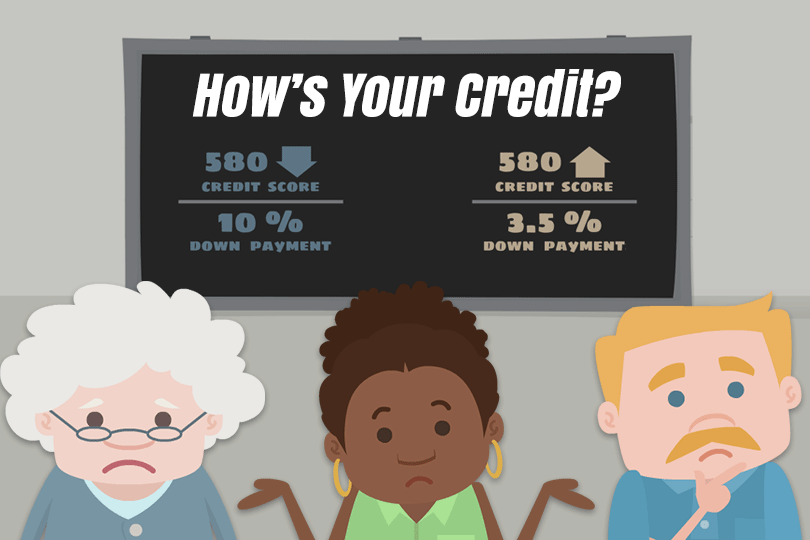 What's on your credit report? Do you know your FICO scores? It may sound a bit harsh to say, but if you are contemplating applying for a home loan and don't know your scores, chances are you are not ready to apply for a mortgage. Why?
Whether you are applying for an FHA purchase loan or an FHA Cash-Out Refinance, FHA mortgages generally have more forgiving credit score requirements than you might find with some conventional loans.
FHA loan rules say that those with credit scores 580 or better may qualify for the lowest down payment. Additional lender standards may apply, and if your scores are in the 580 range, it pays to work on bringing them higher so you can get a more competitive offer from the lender in terms of down payment and interest rates.
Any house hunter preparing for a mortgage does well to start reviewing and monitoring their credit far in advance of the application--you want to do this in the early planning and saving stages even before you start looking for your dream home.
Some credit reporting agencies advise on managing your credit, providing suggestions on how to work your credit with or without a home loan to plan for. Credit reports and credit scores are issues that should be treated like standard maintenance on an automobile. You don't get an oil change one time and forget you ever needed one...you do it at regular intervals to protect your investment.
One major credit bureau, TransUnion, has some good advice every consumer should take to rebuild credit ahead of any major credit application like an FHA mortgage.
What's more, the credit score advice actually benefits all consumers who put the advice into practice. And what is the very first step in the agency's recommendations on credit repair? Hurry up and check your credit reports.
Examine those reports (make sure you get them from all three major credit reporting agencies) and keep an eye out for inaccuracies, outdated information, and evidence that you have been the victim of identity theft.
And after that initial check, TransUnion advises consumers to maintain a close watch on finances going forward including credit card balances. For those, try to reduce as much as possible below the halfway mark of your credit limit.
You should also consider trying "frequent financial checkups" to ensure your credit repair efforts are working over time. Your participating FHA lender will review your credit reports to determine you are a good risk for the mortgage. Learn to think like a lender, and remember that slow and steady wins the credit repair race.
You won't get instant results, but if you are consistent and patient? Over time you will see returns on your efforts to get your finances under control. It pays to think of the process as a multi-year project that will ultimately put you in a better financial position thanks to your hard work.
------------------------------
RELATED VIDEOS:
Know What's On Your Credit Report
FHA Loans Have Credit Requirements
Help Is Available With Down Payment Grants
Do you know what's on your credit report?
Learn what your score means.