FHA Loans After a Deed-In-Lieu of Foreclosure
March 1, 2022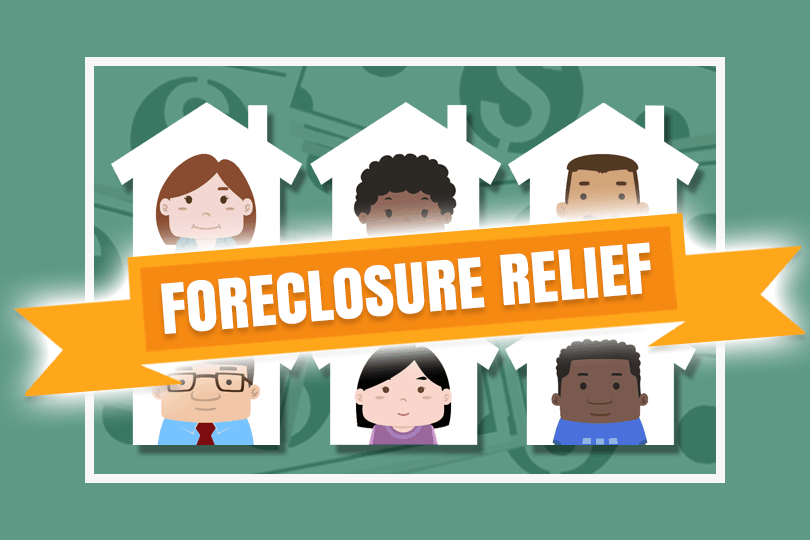 Is an FHA home loan possible after a negative credit event such as a deed-in-lieu of foreclosure? FHA loan rules do address such scenarios in HUD 4000.1.
Have you experienced trouble with a past FHA or non-FHA home loan? If you had to work with the lender to make arrangements to surrender the deed of the home in lieu of foreclosure, you won't be able to reapply for a new mortgage right away, but it is possible.
More potential borrowers than you might expect ask questions about the possibility of an FHA mortgage following a deed-in-lieu of foreclosure. You are not alone! We get many questions about issues like these, and naturally, the most common ones often involve the timing of a new mortgage loan.
The rules that govern the FHA deed-in-lieu of foreclosure policy are found in HUD 4000.1. Those rules include the following:
"A Borrower is generally not eligible for a new FHA-insured Mortgage if the Borrower had a foreclosure or a DIL of foreclosure in the three-year period prior to the date of case number assignment."
When does the clock start running on such a three-year waiting period? HUD says,"This three-year period begins on the date of the DIL or the date that the Borrower transferred ownership of the Property to the foreclosing Entity/designee."
Are there any exceptions? Yes.
A participating FHA lender is permitted to grant an exception to the waiting period following a deed-in-lieu in certain qualifying circumstances.
Those include situations where "...the foreclosure was the result of documented extenuating circumstances that were beyond the control of the Borrower, such as a serious illness or death of a wage earner, and the Borrower has re-established good credit since the foreclosure."
Not every hardship is considered to be extenuating circumstances.
Divorce for example. That said, you should know that FHA loan rules do note, "An exception may, however, be granted where a Borrowers Mortgage was current at the time of the Borrower's divorce, the ex-spouse received the Property, and the Mortgage was later foreclosed."
Other hardships that do not qualify? HUD 4000.1 lists, "The inability to sell the Property due to a job transfer or relocation to another area" as a situation that will not qualify as an extenuating circumstance."
If you need an exception to FHA loan policy like the rules mentioned here, keep in mind that an FHA loan servicer is likely to require some form of documentation in order to support the exception to the policy. These are not usually approved just on the say-so of the loan applicant.
Getting a house after a negative credit event like a deed-in-lieu of foreclosure also requires you to show the lender patterns of responsible credit use in the aftermath of the deed-in-lieu. If you need help getting back on track to become ready to borrow money to buy a home again, call the FHA directly at their toll-free number and request a referral to a local, HUD-approved housing counselor.
------------------------------
Learn About the Path to Homeownership
Take the guesswork out of buying and owning a home. Once you know where you want to go, we'll get you there in 9 steps.
Step 1:
How Much Can You Afford?
Step 2:
Know Your Homebuyer Rights
Step 3:
Basic Mortgage Terminology
Step 4:
Shopping for a Mortgage
Step 5:
Shopping for Your Home
Step 6:
Making an Offer to the Seller
Step 7:
Getting a Home Inspection
Step 8:
Homeowner's Insurance
Step 9:
What to Expect at Closing
Do you know what's on your credit report?
Learn what your score means.