The FHA Loan 20 Percent Down Myth
February 11, 2022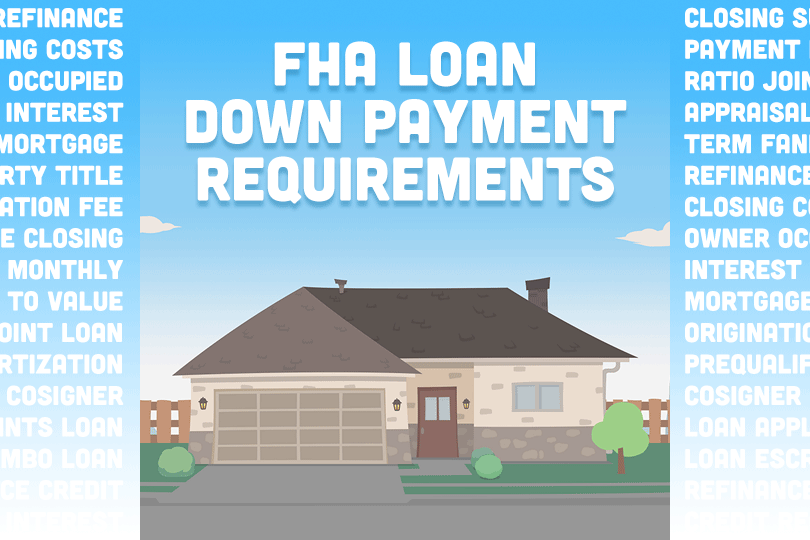 Are you required to make a 20% down payment on an FHA home loan? The "mandatory" 20 percent down notion is among the most persistent mortgage myths, but what is the reality? You do not HAVE to put 20% down on an FHA mortgage. It's that simple.
FHA mortgages, according to the FHA and HUD official websites, require 3.5% down at a minimum. That's for borrowers who financially qualify with FHA and lender credit score requirements. What are those requirements?
HUD 4000.1, the FHA Single-Family Lender's Handbook, says FICO scores of 580 or better is the FHA requirement for the 3.5% down payment, but lender standards may also apply--ask the lender you choose whether there are higher FICO score requirements and do not be surprised if there are higher standards than those FHA minimums. But you can still get a lower down payment than 20% even if you don't qualify for the lowest one.
Why is the 20% myth so persistent?
Those applying for conventional mortgages learn 20% down is typically required for borrowers who want to avoid mortgage insurance.
These conventional mortgages may allow you to cancel your mortgage insurance once your home equity reaches 20%. FHA loan rules say the lower down payment isn't an issue--mortgage insurance in typical FHA loan cases for either 11 years or the lifetime of the mortgage.
That means that even if you do pay 20 percent down you don't escape the requirement for some form of mortgage insurance.
While it is true that a higher down payment for an FHA mortgage can potentially reduce the insurance requirement from the entire loan term to eleven years, you will need to work out with the lender how this choice affects your mortgage loan overall. How much will it cost to get the eleven-year option?
A higher down payment is always a good idea if you can afford it even if you don't affect how long you pay mortgage insurance. Why?
A lower loan principal means less money in interest paid out each month, each year, each decade. It also means you get to the place where you can borrow against the equity in your home faster if you decide to explore that option.
As mentioned above, new house hunters need to know that even when the borrower does make a 20% downpayment on an FHA mortgage, they won't get to sidestep the mortgage insurance requirement. Bottom line?
Those who have excellent credit and enough cash reserves to pay 20% down may be better served by a conventional mortgage but for borrowers for whom that is not realistic, the FHA loan is a smart option to consider thanks to the lower down payment.
Not sure how all this might affect your home buying plans? Call the FHA directly at their toll-free number (1-800 CALL FHA) to request a referral to a local, HUD-approved housing counseling agency near you--you can get advice for planning your loan, budgeting, saving, and more.
------------------------------
RELATED VIDEOS:
Disclosures Give Transparency to Borrowers
Understanding the Purpose of Your Mortgage Down Payment
Putting Money Into Your Escrow Account
Do you know what's on your credit report?
Learn what your score means.