Refinancing vs. Recasting Your Mortgage
January 30, 2022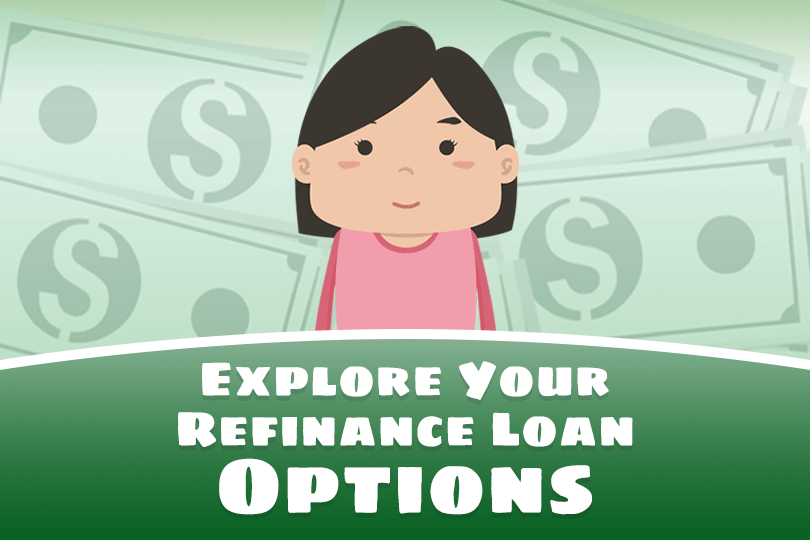 Do you need a lower mortgage rate or monthly payment? Applying to refinance your home loan can help if the interest rates offered to you at refinancing time are more competitive than under the original home loan. But is refinancing the only option?
Some borrowers hear or read about a practice known as mortgage recasting and seek information about how to apply for that option instead. Is recasting a realistic alternative to refinance loans?
When you refinance, there are choices to make that can affect how much you pay each month. For example, your new loan may be for a shorter term or for the same number of years you committed to originally. A shorter loan term means potentially higher payments, the longer loan term can result in paying more overall but less per month.
How does recasting a mortgage differ from refinancing it? And why don't more lenders talk about this option?
Recasting a mortgage is not the same thing as refinancing. Where recasting is permitted, the borrower makes a substantial payment toward loan principal, often in amounts of $5000 or higher. After that payment is made, the lender recalculates the entire loan based on the new, lower principal balance.
Recasting is an option for borrowers who have the cash, want the lower payments, and who don't mind paying a fee which may run up to $300 or so. The fee is a standard part of doing business with this type of loan transaction.
Recasting sounds like a good idea to some borrowers, so why don't FHA lenders tell you about this when you discuss your loan choices? There's a good reason for that.
Mortgage recasting is generally for conventional mortgages only. FHA loans, VA mortgages and other government-backed home loans do not include recasting as an alternative.
If you have an FHA mortgage and want a lower monthly payment, talk to a participating FHA lender about your options under the FHA Streamline Refinance loan program. An FHA Streamline Refinance is designed specifically to help FHA borrowers with their current FHA mortgages.
Streamline loans are not for non-FHA mortgages, so if you need to refinance out of a conventional loan into an FHA mortgage, you'll need to talk to the lender about other choices.
When it's time to consider such options, some may be tempted to apply for a shorter loan term. But doing so won't lower your payments.
In general, you'll want a longer loan term and you should consider not financing your closing costs and other allowable expenses into any loan to keep the payments lower.
------------------------------
Learn About the Path to Homeownership
Take the guesswork out of buying and owning a home. Once you know where you want to go, we'll get you there in 9 steps.
Step 1:
How Much Can You Afford?
Step 2:
Know Your Homebuyer Rights
Step 3:
Basic Mortgage Terminology
Step 4:
Shopping for a Mortgage
Step 5:
Shopping for Your Home
Step 6:
Making an Offer to the Seller
Step 7:
Getting a Home Inspection
Step 8:
Homeowner's Insurance
Step 9:
What to Expect at Closing
Do you know what's on your credit report?
Learn what your score means.