Watch Out for Refinance and Home Equity Loan Scams
January 12, 2022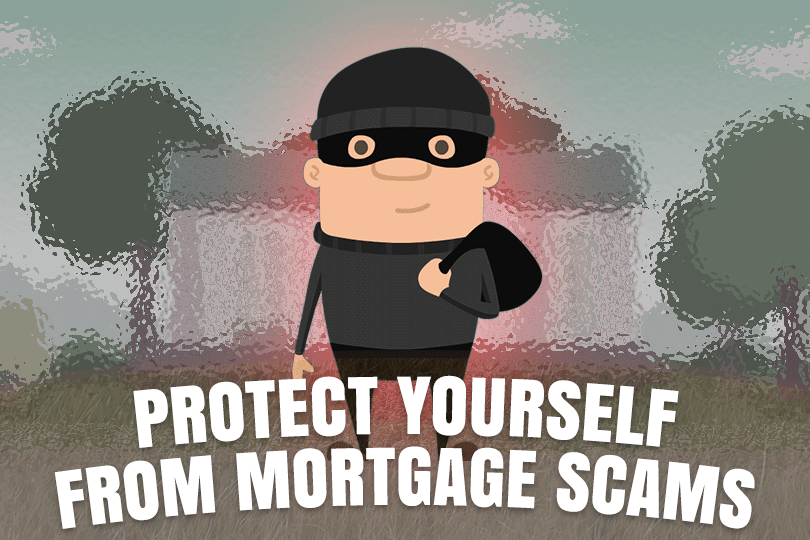 FHA loan options include Cash-Out Refinance loans, Streamline Refinances, and Home Equity Conversion Mortgages (HECM). Each of these options represents the chance to apply for a new loan but also paves the way for potential scammers to try to fool you into paying them instead of a legitimate lender.
How many unsolicited e-mails, junk mail and robocalls have you received in the last year related to refinancing or home equity loans? It's these unsolicited contacts that should arouse suspicion, but many still fall for mortgage and refinance-related schemes every year.
How can you protect yourself from scammers when you really want to refinance your home loan? Government watchdog agencies and credit bureaus all remind consumers to watch out for the telltale signs of a scam including too-aggressive or high-pressure tactics, things that are too good to be true, and a reluctance to give specific information when asked.
But the first and foremost sign to be watchful of? The contact you did not initiate. That is a common factor in many scams and not just in the mortgage industry. If you get contacted by someone you don't know offering you the chance to refinance your loan, you should be on your guard from the moment you receive the call, e-mail, etc.
Some people use their existing mortgage servicer to refinance. Others will shop around first but decide to use their existing lender anyway. Then there are those who will shop around for the loan and use another company to refinance. Scammers like it better when you aren't comparison shopping for a loan, and they also like it when you don't do your research on the entity offering you the refinance option.
You should keep the following things in mind when trying to decide on a lender to refinance with:
Never reply to unsolicited emails, calls, advertisements, etc.
Be suspicious of anyone offering a loan with non-standard features.
Call HUD to be referred to a HUD-approved reverse mortgage counselor
Never sign anything you do not fully understand and do not sign under high-pressure circumstances. If you aren't allowed time to think about your commitment, it may not be worth the risk.
Make sure the loan is federally insured--ask directly.
Scammers rely on fear and greed to get people to do things they normally would not do--like ignoring your lender's instructions, bypassing the lender altogether, or withholding information from the lender about the current "transaction" the scammer is trying to trick you into agreeing to.
For example, your lender may have (and likely does) have a specific procedure and policy regarding how wire transfers of mortgage funds are handled. Don't agree to any procedure that violates your lender's rules and do not send money by wire without discussing it with your loan officer.
If you suspect that you are being scammed while exploring your home loan or refinance loan options, file a complaint with your State Attorney General and the Federal Trade Commission.
------------------------------
RELATED VIDEOS:
There's a Difference Between APR and Interest Rates
Choose Your Mortgage Lender Carefully
Getting Started With Your FHA Loan Application
Do you know what's on your credit report?
Learn what your score means.