FHA Loans and Unique Circumstances
December 18, 2021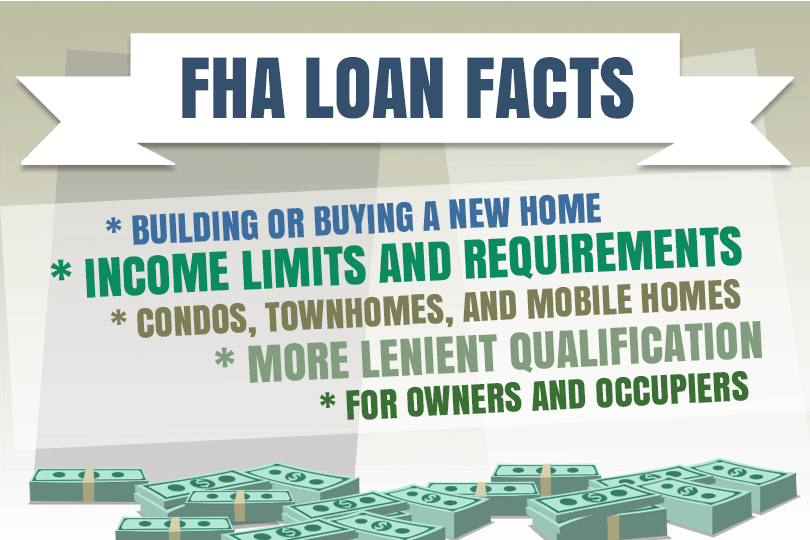 Buying a home can be a unique process--in spite of standardization for much of it, the circumstances under which you buy a home are not necessarily the same as another house hunter. Some are trying to buy a home that doesn't meet FHA loan appraisal requirements, and that is not the deal-breaker for loan approval that you might think.
If you want to buy a fixer-upper property that does not meet FHA minimum requirements and state/local building code at the time the loan closes, you want an FHA Rehabilitation loan rather than a purchase loan for a property that DOES meet those requirements when the loan closes.
When buying a fixer-upper home with an FHA rehab loan, the borrower is not required to have the home pass the appraisal until the work is done. But you are required to bring it up to minimum standards as a condition of loan approval--you can't simply buy the property and do some minimum repairs on it. It must meet minimum requirements for safety, habitability, etc.
Here's another example of a unique circumstance--borrowers who need to refinance a home they have inherited rather than one they purchased.
FHA refinance loan rules in HUD 4000.1 include certain exceptions for inherited properties. However, the exceptions require the right conditions.
For example, you can't have used the home as an investment property prior to sending in the loan application. If you decide you need to refinance in such cases, contact your lender as soon as possible to learn what you need to do to qualify for exceptions.
Other unique circumstances include a homeowner selling to another relative, a landlord selling the rental property to an existing tenant, and there are also considerations to think about if you need to purchase a home in a known natural disaster zone.
For most, if not all the situations listed above, there are common requirements for more documentation. You may need to provide something more than for "typical" FHA loans, and there may be specific waiting periods or time ranges that must be satisfied in order for the loan to be approved.
What kinds of extra steps are we talking about here? When a landlord sells the rental property to a tenant, the lender will require documentation that the tenant is (or is not) being offered a gift of equity in association with the sale.
In cases where that is happening, that must be documented in a particular way. Your loan officer will tell you what you must do but it's a good idea to ask in advance if you have the ability to do so. Depending on the rules in the current tax year there may be federal tax liability issues for the seller or the borrower.
In cases where a borrower wants to have a house built from the ground up on your own lot using an FHA One-Time Close construction loan? You may find that a lender is not willing to let you be your own contractor--if you are counting on doing so, you will need to have a conversation with the lender to know what is permitted and what is not.
------------------------------
RELATED VIDEOS:
Reverse Mortgages Are Ideal for Senior Borrowers
The Pros and Cons of Subprime Mortgages
A Streamline Refinance Simplifies the FHA Loan Process
Do you know what's on your credit report?
Learn what your score means.