FHA Seller Concession Rules
October 4, 2022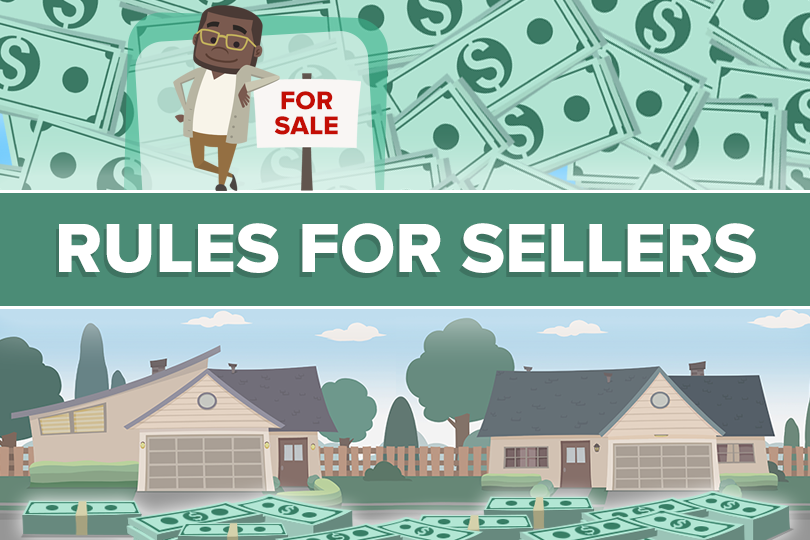 There are many common questions about FHA loans and seller concessions. One of these questions is along these lines:
"If the purchase price of a home I want to buy is 290,000 the maximum sellers concession can only be a maximum of 6% of the agreed price? Can it be more than 6% if the home values at a greater than 290k ?"
The rules on seller concessions are clear enough for the moment, but the FHA has repeatedly announced it would like to revise those rules in favor of a lower percentage of allowable seller concessions.
FHA and HUD published "The Facts On FHA" on the official blog of the Department of Housing and Urban Development. Part of that publication includes this quote:
"To further decrease risk to the fund, we strengthened borrower qualification requirements to require higher downpayments for borrowers with low credit scores to ensure that FHA-insured mortgage financing is offered to individuals who can meet their mortgage obligations and truly experience the benefits of sustainable homeownership. In addition, HUD is now seeking to reduce allowable seller concessions in order to protect FHA and borrowers from the impacts of inflated appraisals."
At present time, seller concessions are still limited to a total of six percent. We will report any changes to the six percent limit as they become known, but for now the six percent seller contribution limit is the official rule. This six percent limit does not change based on the price of the home or other factors.
It's not illegal for the seller to contribute more than six percent, but according to FHA loan rules, doing so results in a lowering of the sale price for purposes of calculating the FHA loan amount, dollar for dollar on all money contributed that exceeds the six percent limit.
If you are planning a future home loan purchase and want to apply for an FHA mortgage, you should know there are possible changes to seller contribution rules down the road and plan accordingly--could the FHA lower current seller concessions from six to three percent? Such a plan has been mentioned in the past.
For the time being, according to the FHA official site, the rules state the following:
"...contributions from sellers or other interested third parties to the transaction that exceed six (6) percent of the sales price or other financing concessions are to be treated as inducements to purchase, thereby reducing the amount of the mortgage. Each dollar exceeding the six percent limit must be subtracted from the property's sale price before applying the appropriate loan to value (LTV) ratio."
------------------------------
RELATED VIDEOS:
Learn How to Meet FHA Requirements
A Few Tips About Your Fixed Rate Mortgage
Your Proof of Ownership Is the Property Title
Do you know what's on your credit report?
Learn what your score means.