FHA Loans for Second-Time Homebuyers
November 17, 2021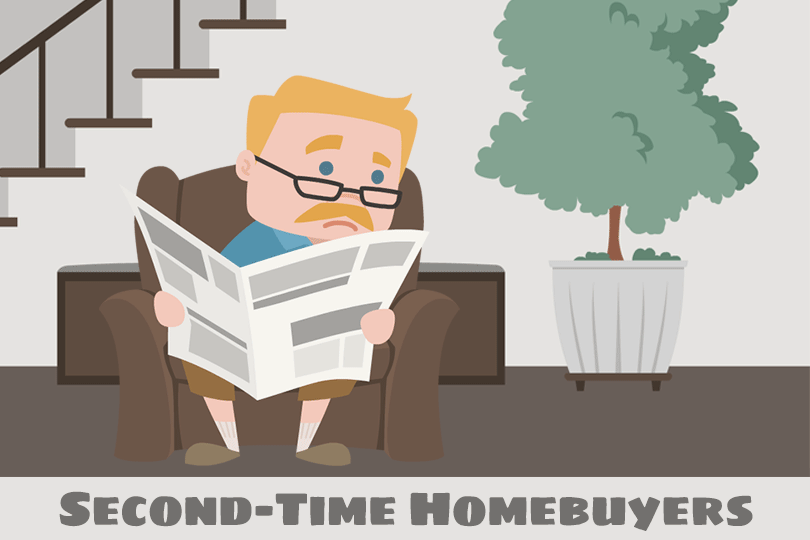 Some house hunters think that FHA home loans are set aside strictly for first-time homebuyers who need help via a lower down payment than many conventional loans might require. FHA mortgages require a minimum 3.5% down for qualifying borrowers, and that is lower than some conventional requirements.
Is the idea that FHA home loans are only for first-time buyers a myth? YES. FHA home loans are not restricted to first-time buyers. FHA home loans are also not restricted to low or moderate-income buyers. The FHA loan program is for anyone who can financially qualify and you cannot earn too much money to be approved for an FHA single-family home loan.
Some probably get the idea that FHA loans are intended for those in need or who have not owned a home before from reviewing the first-time buyer programs offered by state or local agencies--such first-time homebuyer programs are often used in conjunction with government-backed mortgage programs like the USDA and FHA home loans.
But just because those state programs allow FHA mortgages, that does NOT mean the loans are restricted to those who use those programs.
Some borrowers want to know--is it possible to get an FHA mortgage to buy a second home? If the program isn't limited to the first-time buyer that would seem to be an option worth exploring, especially in light of the low down payment.
FHA loans generally are approved for one residence per borrower. That does not mean you can't own another home you bought with a different kind of mortgage but generally speaking there should only be one FHA loan per buyer. Exceptions apply, of course.
You may, for example, be able to apply for another FHA mortgage if you experience an increase in family size. You could also qualify in situations where a job requirement makes a relocation necessary.
Exceptions for this FHA policy are handled on a case-by-case basis. Talk to a participating lender about your specific needs to learn more.
Bottom line, it may be possible to buy a second home with an FHA mortgage--IF you are planning to use that second home as your primary residence or home address. Any property you buy with an FHA mortgage (second home or not) mortgage must be primarily residential.
FHA loans are not intended for investment properties--you are free to rent out any unused units in the home as long as you live in one of them yourself. The property cannot be used as a bed and breakfast, condohotel, Airb-n-b, etc.
If you are approved to have a second FHA mortgage or are approved to buy a new home with an FHA loan when you already own another property? It's possible to be approved for the new loan under the condition that you certify in writing that you plan to use the new home as your home address. FHA purchase loans require occupancy as a condition of the mortgage.
------------------------------
Learn About the Path to Homeownership
Take the guesswork out of buying and owning a home. Once you know where you want to go, we'll get you there in 9 steps.
Step 1:
How Much Can You Afford?
Step 2:
Know Your Homebuyer Rights
Step 3:
Basic Mortgage Terminology
Step 4:
Shopping for a Mortgage
Step 5:
Shopping for Your Home
Step 6:
Making an Offer to the Seller
Step 7:
Getting a Home Inspection
Step 8:
Homeowner's Insurance
Step 9:
What to Expect at Closing
Do you know what's on your credit report?
Learn what your score means.