FHA Home Loan Limits in 2022
November 14, 2021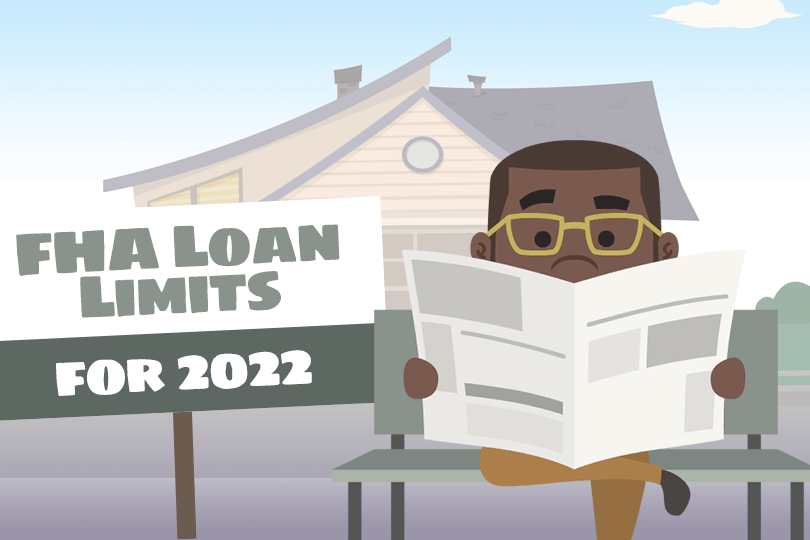 Are you thinking of buying a home next year? Are you interested in learning more about FHA home loan limits in 2022? At the start of last year we reported the news that FHA limits would be higher in 2021, and while there is no guarantee that 2022 will bring another increase in those limits, getting ready for the new year with the right numbers in mind is important.
FHA Loan Limits in 2022
FHA home loans have limits. If the loan conforms to those limits you might never need to have a conversation with the lender about how much your loan would cost if it exceeded those limits. And many never do. But some do and the loan limits are an important tool for determining your costs, interest rate, etc.
FHA loan limits are established every year, set by county. They are revised or considered for revision over the year before. There are no guarantees that the new year's loan limits will equal the previous years' established "floor" and "ceiling."
There is also no way to determine whether FHA loan limits will go higher with each successive year until the agency has released the numbers for the brand new year. The FHA and HUD set FHA loan limits for "typical cost" areas but also for high-cost counties and low-cost counties.
Some states, including California and New York State, may have more high-cost counties than low-cost ones. FHA loan limit rules are set for the more expensive housing markets, too.
Where to Find FHA Home Loan Limits
Some borrowers aren't sure which county they'll wind up purchasing a home in before they decide on a home, others know exactly where they want to purchase.
If you aren't sure which specific county you'll be purchasing in, become familiar with the surrounding markets and the FHA loan limits for those places-you may now know what you may need to consider if you can't find the right property in the right zip code.
House hunters have resources on the FHA official site and elsewhere to help them look up the FHA loan limits by state. You can get a list of the loan limits for the surrounding area and see how much the FHA guarantees for multi-unit properties there.
FHA Loan Limits: Other Issues
FHA home loan limits are reviewed annually, but if you got an FHA case number assigned in the previous year, that FHA loan limit applies. You will only get the new loan limit if your case number is issued when the new limit is in effect.
FHA loan limits, as revised for the new year, are applicable only to case numbers assigned on or afterJanuary 1st each year.
Do you need a specific type of home loan? Maybe you need a 203(k) rehab loan or an FHA One-Time Close Construction Loan to build a home instead of buying an existing property. An FHA lender can help you determine a budget for the project to give you an idea of the size of the loan you might require to get the work done.
------------------------------
RELATED VIDEOS:
Home Equity Can Secure Your Second Mortgage
Consider the Advantages of Discount Points
FHA Limits are Calculated and Updated Annually
Do you know what's on your credit report?
Learn what your score means.