FHA Home Loans for Existing Construction and New Construction
November 6, 2021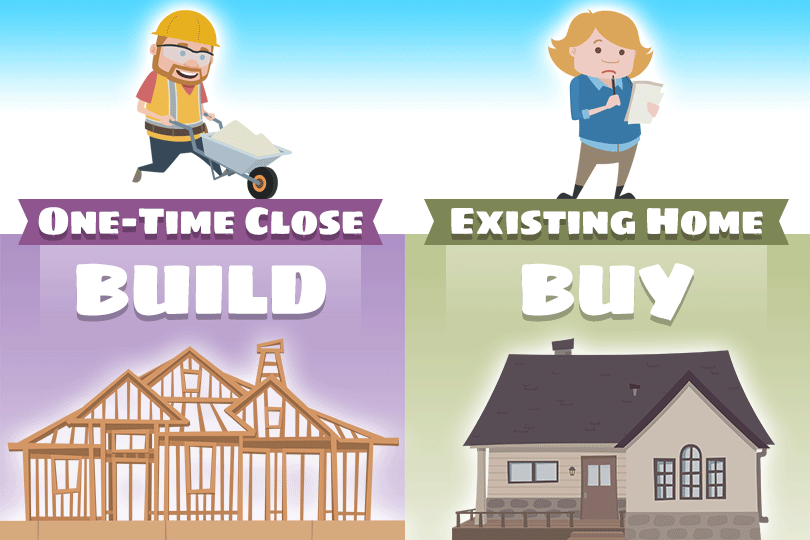 Do you know the differences between buying an existing home compared to buying a new construction property? The FHA Single Family Handbook (HUD 4000.1) makes important distinctions between new construction mortgages and existing construction loans.
Existing Construction
The FHA defines existing construction properties in HUD 4000.1 as a property that qualifies as being, "100 percent complete for over one year". FHA loan rules for existing construction also state that properties that have been completed for less than one year also qualify if previously occupied.
The appraisal requirements for existing construction are specific but the ones that may affect a typical borrower the most? How the appraisal is to be used. This is an area many FHA borrowers need a bit of an education on as many people still mistake an appraisal for a home inspection.
And the two could not be farther apart in purpose or in procedure.
Appraisals are tools for the lender's protection. The appraisal has never been meant to be used as a tool for the borrower.
What does that mean? Simply that you (as a home buyer) should never consider an FHA appraisal as a way to decide whether the home is in acceptable condition or not. The appraisal is not meant to do that no matter how many times someone calls the process an "inspection".
Borrowers should plan on arranging and paying for an actual home inspection--something that is optional, but extremely important.
For existing construction loans, the timing of your home inspection won't be the same as it might be for a new construction loan. But no matter what the timing, you as a home loan borrower should not purchase a home without the having results of a home inspection and understanding what those results mean.
FHA Home Loans for New Construction Properties
FHA loans can be approved for FHA One-Time Close construction loans to let you build a home instead of buying someone else's. These construction loans are also known as construction-to-permanent loans.
There are other types of construction loans (which feature two applications and two closing dates), but for those who want a single application and closing date, the FHA One-Time Close construction loan is the option you want.
New construction loans can be approved for, as HUD 4000.1 explains, "Proposed Construction, Properties Under Construction, and Properties Existing Less than One Year" as defined below:
Proposed Construction refers to a Property where no concrete or permanent material has been placed. Digging of footing is not considered permanent.
Under Construction refers to the period from the first placement of permanent material to 100 percent completion with no Certificate of Occupancy (CO) or equivalent.
Existing Less than One Year refers to a Property that is 100 percent complete and has been completed less than one year from the date of the issuance of the CO or equivalent. The Property must have never been occupied."
The "Existing Less Than One Year" label is important. Why? Because such homes should not be sold as "existing construction" if such properties do not meet the guidelines for existing construction.
There are additional appraisal requirements depending on when the appraisal of a new construction property was finished.
"When New Construction is less than 90% complete at the time of the appraisal, the Appraiser must document the floor plan, plot plan, and exhibits necessary to determine the size and level of finish. When New Construction is 90% or more complete, the Appraiser must document a list of components to be installed or completed after the date of appraisal."
There may be other considerations due to state law or lender standards. Ask in advance if you aren't sure which of these rules may affect your transaction.
------------------------------
RELATED VIDEOS:
Let's Talk About Home Equity
Understanding Your Loan Term
Your Home Loan is Called a Mortgage
SEE YOUR CREDIT SCORES From All 3 Bureaus
Do you know what's on your credit report?
Learn what your score means.