HUD Announces Disaster Relief for New Hampshire and Montana
October 16, 2021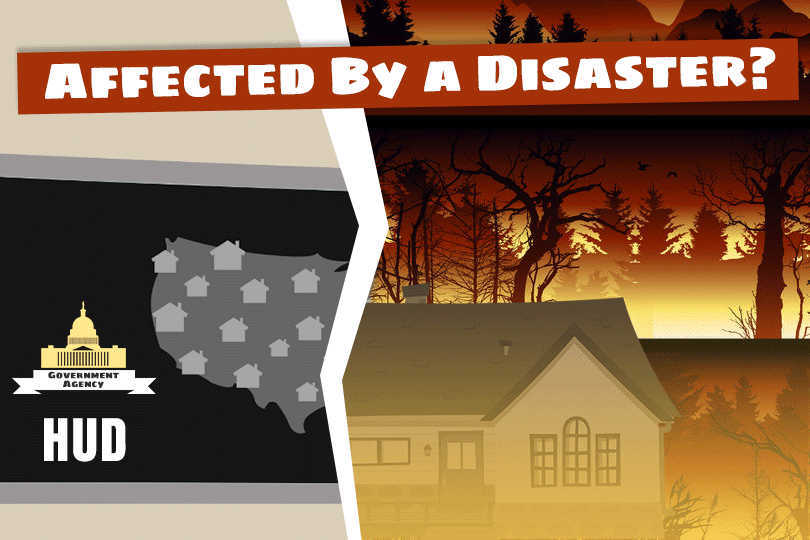 The FHA and HUD have announced help for Americans with FHA mortgages living in recently-declared federal disaster areas.
FHA foreclosure relief was announced for certain areas of New Hampshire and Montana affected by natural disasters. In New Hampshire, Cheshire and Sullivan were affected by severe storms and floods; the state of Montana had areas affected by the Richard Spring Fire--Rosebud County and the Northern Cheyenne Indian Reservation.
Foreclosure Relief
Both states had these areas declared federal disaster zones which means the government can offer foreclosure relief in those areas. That relief comes in the form of a 90-day moratorium on foreclosures of FHA-insured mortgages starting on the date of the announcement.
There are other benefits to this--a certain type of FHA rehab loan product is made available specifically to those in federal disaster areas.
FHA 203(h) Disaster Recovery
This rehab loan (available as a purchase loan or refinance option) is the.203(h) Rehabilitation loan. 203(h) rehab loans, should not be confused with the FHA 203 (k) rehab loan for use in typical times.
That said, an FHA 203(h) disaster rehab loan may be used in conjunction with other FHA mortgages such as the 203(k) Rehab Loan.
In addition to this assistance, HUD partners with FEMA and local entities including those responsible for public housing, tribal housing, and multi-family housing. The HUD official site says, "The Department will also connect FEMA and the State to subject matter experts to provide information on HUD programs and providers" for relief and recovery in the area."
Is your home located in one of these disaster areas? If so, contact your lender immediately and make arrangements to save your home, repair it if it has been damaged, or discuss finding a replacement property if your home if it has been destroyed or is no longer habitable.
Contact Your Insurer but Don't Rush Into a Settlement
Be sure to make contact with your insurance provider, too. Do not allow yourself to be rushed into a settlement on the home--it is best to learn how much repair and replacement will cost and how much you may have to contribute toward repairs or replacement of the home. Will your insurance cover the entire cost? Find out.
If you need loan forbearance or other relief, don't assume your home loan payments aren't still due in the wake of a disaster. Contact your loan servicer to discuss a loan modification, loan forbearance, or other measures to protect your investment while you are sorting out what to do in the aftermath of the damage caused.
------------------------------
RELATED VIDEOS:
Keep Your Eyes on Your Loan Balance
Learn About FHA Loan Prepayments
Taking Out a Home Loan Makes You a Borrower
Do you know what's on your credit report?
Learn what your score means.