FHA Loan Down Payment Rules
October 1, 2021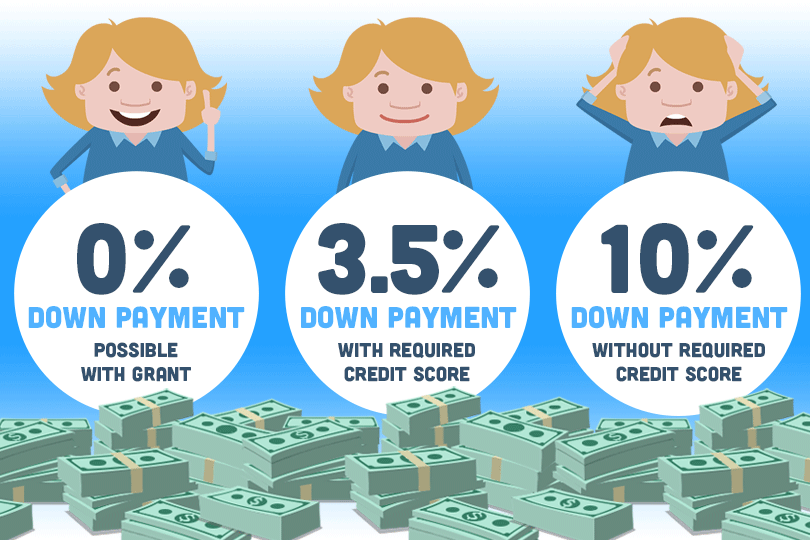 What do you need to know about the rules for FHA loan down payments?
If you are a first-time homebuyer you might not realize how strict the rules for down payment sources can be--FHA lender requirements aren't the only rules in play about how you deal with closing costs and the down payment requirement for your first mortgage.
The first thing to know about mortgages and your down payment? You aren't permitted to simply write a check to your lender, no questions asked. There WILL be questions asked about your funds no matter if you apply for a 30-year mortgage or a shorter loan term.
Higher or lower credit scores have no bearing on this part of the FHA loan process--all borrowers must show documentation for their downpayment.
The FHA and HUD published strict rules about down payments and require them from approved sources only. You will soon learn if you haven't been told already that your down payment money must be accompanied by supporting documentation showing the source of the cash, deposit dates, etc.
Following the Money
What does it mean to apply for a mortgage loan and be asked where the downpayment money came from? Basically the original source of the money.
For example, did a friend or family member cash in savings bonds to get money to gift you for the down payment? That's acceptable under FHA loan rules but you will have to show specifically that the money came from those bonds.
Did you want to make the down payment yourself using a cashed-in investment? First-time home buyers wonder if that's permitted under FHA loan rules--it is, but the documentation is key. Without it, your lender won't be able to accept the money. You can also just save up portions of your monthly income to make the payment.
A common question from some readers--does down payment money that was sourced from a pink slip loan or a credit card cash advance count? No, FHA loan rules say such money is NOT permitted.
Who Makes the Down Payment Rules?
The guidelines for sourcing down payments for FHA lenders are found in HUD 4000.1, the FHA Single Family Lender's Handbook. The FHA loan rules are not the only ones that affect your down payment. A participating lender will have certain requirements, too. State law may even be a factor.
What Is Acceptable for a Down Payment
While this is not an exhaustive list, it's a great place to begin:
Down payment funds for your FHA purchase loan may come from savings or checking accounts.
Also acceptable? Investments such as bonds or stocks. You may have the option to use cashed-in retirement funds but you are required to heed lender requirements AND the rules which govern the retirement account. Not all retirement plans allow you to do this, so ask early.
Other Sources
Assistance with your down payment funds may be offered via a local program offering first-time homebuyer assistance with a down payment grant or other types of funds. Ask your lender if a specific program is acceptable to that financial institution--the FHA does NOT vet or approve these agencies.
No part of your down payment amount may come from a payday loan, a credit card cash advance, pink slip loan, etc. The seller of the property is not permitted to help with your down payment. (However, you should know that a seller may contribute six percent of the sale price toward your closing costs, but not the downpayment.)
------------------------------
Learn About the Path to Homeownership
Take the guesswork out of buying and owning a home. Once you know where you want to go, we'll get you there in 9 steps.
Step 1:
How Much Can You Afford?
Step 2:
Know Your Homebuyer Rights
Step 3:
Basic Mortgage Terminology
Step 4:
Shopping for a Mortgage
Step 5:
Shopping for Your Home
Step 6:
Making an Offer to the Seller
Step 7:
Getting a Home Inspection
Step 8:
Homeowner's Insurance
Step 9:
What to Expect at Closing
Do you know what's on your credit report?
Learn what your score means.