FHA Loans to Repair or Remodel
September 27, 2021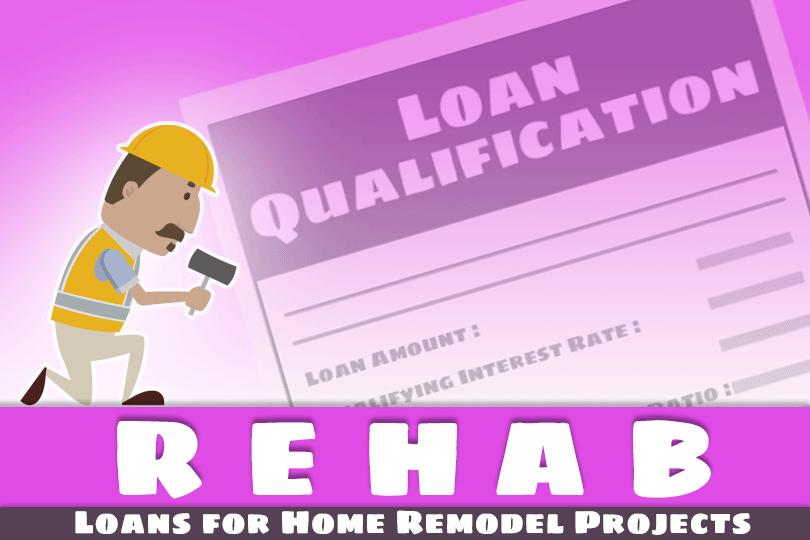 Do you need an FHA loan to start or complete home repair projects? You might need a relatively minor type of work done like the installation of new gutters, or you may want to modify a home to make it more accessible for family members with disabilities. And some may want to do major work that involves altering load-bearing walls, installation of plumbing, etc.
There are many options to fund a remodeling or renovation project--including taking out a home loan or using a credit card.
Loan or Credit Card?
Before you decide how to pay for your project, compare interest rates on your credit card to the rates you might be charged for an FHA refinance or an FHA 203(k) Rehabilitation loan or 203(k) refinance.
The reason some people put these repair expenses on their credit cards has a lot to do with the time it takes to build equity in the home for a HELOC or a cash-out refinance. But for those who have the ability to refinance in order to pay for the work, the savings could be a major factor in your choices.
Equity Needed
The FHA cash-out refinance option is an option to consider but this loan requires you to have sufficient equity built up in the property. How long you have been paying on your mortgage loan will be an important factor in loan approval. FHA cash-out loans have no general restrictions on how you may use the loan funds in terms of home improvement projects, paying off contractors or using the loan to buy appliances for the home.
You can also use cash-out refinance loan money to add swimming pools or barbecue pits, or other "luxury items". This is one reason some may consider choosing cash out instead of an FHA rehab loan.
Rehab Loan Options
If you choose an FHA 203(k) Rehab Loan (available as both a purchase loan or as a refinance loan) there are restrictions on the repairs or renovations you can make. That swimming pool or barbecue pit is not possible with a 203(k) loan. You may be able to install a new garbage disposal, combat mold, or replace pipes, but the list of approved projects for this type of loan must be adhered to.
The FHA 203(k) rehab loan, and FHA 203(k) refinance loan for disaster victims, can be used to repair a home in many ways --you can do major structural work using a FHA "standard" 203(k).
Add to that the option for a smaller "Limited" 203(k) loan if the work isn't ambitious enough for a full loan. (FHA Limited 203(k) rehab refinance loans offer a loan amount that isn't as large as your original mortgage but can still help you get the work done.)
That fact is good news for those with small repairs that would make it tempting to pay for the entire project on a credit card but don't necessarily want to go that route. Keep in mind, however, with a Limited 203(k) you can't do major work on the structure of the home.
An approved contractor may be required, and you should anticipate that expense as part of your planning and budgeting stage of the loan process.
​Remember, these loans are for residents of owner-occupied homes. They are not for investment properties.
It is smart to approach this type of refinance loan exactly the way you would prepare for a purchase loan. Work on your credit as far in advance as possible and be prepared to look for the best loan, contractor, and materials for your needs--don't settle!
------------------------------
RELATED VIDEOS:
Home Equity Can Secure Your Second Mortgage
Consider the Advantages of Discount Points
FHA Limits are Calculated and Updated Annually
Do you know what's on your credit report?
Learn what your score means.