FHA and HUD Assistance for Borrowers in Disaster Areas
September 15, 2021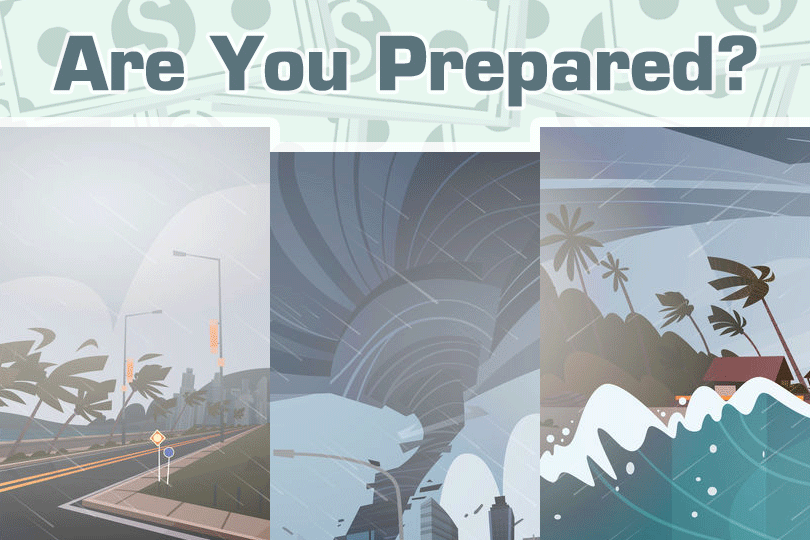 The 2021 hurricane season has left many communities without electricity, subject to flooding, and other problems. If you have purchased a home with an FHA mortgage and need help with your mortgage in the wake of a natural disaster, there are several important steps you should take to get relief.
The first thing to do is to contact your mortgage servicer to ask for assistance with your mortgage while you recover from the disaster.
This relief is NOT automatic, must be requested by you the borrower, and your lender must agree to provide the assistance.
There is also help from the FHA and HUD. Those who live in federally declared disaster areas may be offered assistance in the form of a temporary foreclosure moratorium, but also in the form of lender-provided loan modification or other assistance. You will need to discuss these options with your lender.
The Department of Housing And Urban Development official site mentions the availability of such assistance but also help via housing counseling, home improvement loans and disaster recovery loans such as the FHA 203(h) Rehabilitation Mortgage.
The assistance HUD offers to those in official, Presidentially declared disaster areas include the following relief as described at HUD.gov--you must contact your lender for this relief and other measures:
During the term of a moratorium, your loan may not be referred to foreclosure if you were affected by a disaster.
Your lender should evaluate you for any available loss mitigation assistance to help you retain your home.
Your lender may enter your lona into a forbearance plan if doing so will help you save your home.
Your lender may execute a loan modification or a partial claim if doing so helps you save your home.
If saving your home is not feasible, lenders have some flexibility in using the pre-foreclosure sales program or a deed-in-lieu of foreclosure.
HUD emphasizes that you must make such arrangements with the lender; this relief is not provided automatically. You should also check with state and local programs to see what kind of assistance and relief may be available. The Small Business Administration may also be able to help--don't be fooled by the name! In a natural disaster the SBA has options for non-business oriented homeowners, too.
Above all, do not rush into insurance settlements or accept unsolicited offers from third parties who offer to "save your home" but ask you to direct payments to anyone besides the loan servicer.
Always communicate directly with your lender and do not give into requests for you to sidestep your loan officer or loan servicer in favor of any third party who has reached out to you, rather than you initiating contact with them. ALWAYS ask the lender first.
------------------------------
RELATED VIDEOS:
There's a Difference Between APR and Interest Rates
Choose Your Mortgage Lender Carefully
Getting Started With Your FHA Loan Application
Do you know what's on your credit report?
Learn what your score means.