Questions to Ask Before Buying a House for the First Time
August 28, 2021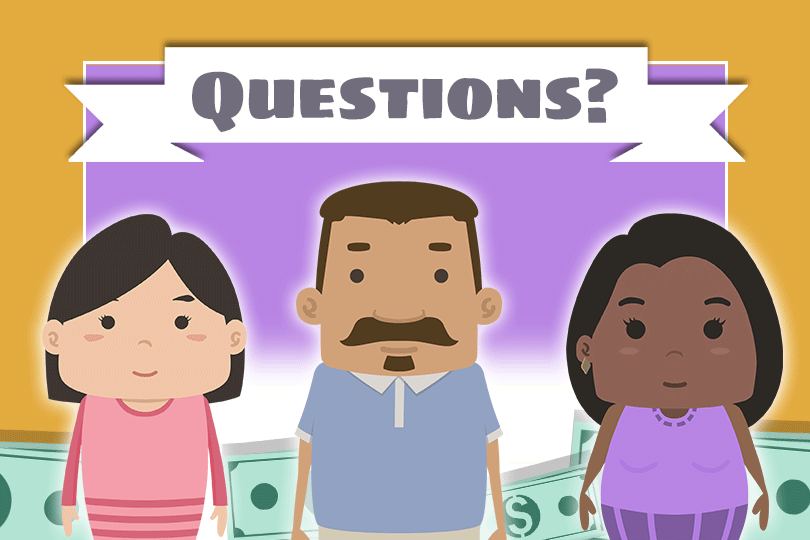 There are plenty of things you should know before committing to the purchase of a home, especially if you are buying a house for the first time. And it's not all tied to the condition of the house or the features it has. There are many issues that can affect your enjoyment of the home outside the immediate concerns of a house that is safe and built to last.
What kinds of questions should you ask before you make an offer? Some questions can be directed to the seller, others may be best answered through your own research or with the advice of a real estate agent.
What Are Your Finances Like?
Lenders want to know that you are able to realistically afford the home you are buying. Your up front expenses including the down payment and closing costs require money, but what about after those fees and expenses are paid? Will you have any cash reserves to help out in case times get tough and you struggle with your monthly payment? If you do, the lender will view that as a plus.
The key is to start saving as early as you can, but also to take advantage of borrower-friendly options like having your seller contribute up to six percent of the asking price toward your closing costs. Combine that with a local down payment assistance program for those who qualify and you could be a lot closer to those cash reserves than you think.
How Much Home Loan Do You Qualify for Based on Your Income and Debt Ratio?
Before you start calculating interest rates and other factors, consider your income and the price of homeownership. Do you have too much outgoing debt to be able to afford the new mortgage, too? That's a question your lender will definitely ask along with pulling your credit scores and other financials. If you have too much debt, your lender may not be able to approve your loan. Work on your debt as early as you can if you want to qualify for a 30-year loan.
Do You Need Your Home to be Close to Essential Services?
Some borrowers have special requirements--for example, living near a public school, a VA regional medical center, or simply being in a neighborhood close to other family members. Whatever your needs are, it's a great idea to inform your realtor about your concerns before shopping for a home. If you need to be geographically close to important services or family, use those needs as a guide in selecting neighborhoods.
What Type of Home Do You Want to Buy?
This can be an important factor depending on where you are shopping for a new home. Real estate agents can help you more efficiently if you narrow down property types you don't want (some people don't like the idea of buying a condo unit or a townhouse, for example) and search in favor of the types you do want.
That may seem fairly obvious to some, but a first-time buyer might not fully appreciate the difference in certain property types. You might have to deal with maintenance and upkeep of common areas with a condo or even a townhome depending on circumstances. Repairs to the roof or other major issues can be more complicated with a condo, whereas owning a single-family, single-unit home in the suburbs does not require you to share those responsibilities with others.
Natural Disasters
Floods, wildfires, hurricanes, and even snowstorms can be important complicating factors when trying to buy a home, purchase homeowners insurance, etc. Your first home may or may not be in an area prone to such disasters. But how do you know, if you are new to the area? One way to check is to consult legacy climate data for your region to see the extremes in temperatures, weather, and other factors.
First-time home buyers should know that certain kinds of natural disasters require very specific insurance policies. You may be covered for "water damage" in your home, but not against "rising water damage", and insurers DO make a difference between these two. If a certain type of disaster is not specifically named in your policy, you likely are NOT covered for it. It doesn't matter if you seek a conventional loan, an FHA mortgage or even a VA home loan, you will need to ensure you have the right coverage for the area where you live.
------------------------------
RELATED VIDEOS:
Know What's On Your Credit Report
FHA Loans Have Credit Requirements
Help Is Available With Down Payment Grants
Do you know what's on your credit report?
Learn what your score means.