First-Time Home Buyers and FHA Loan Rules
August 26, 2021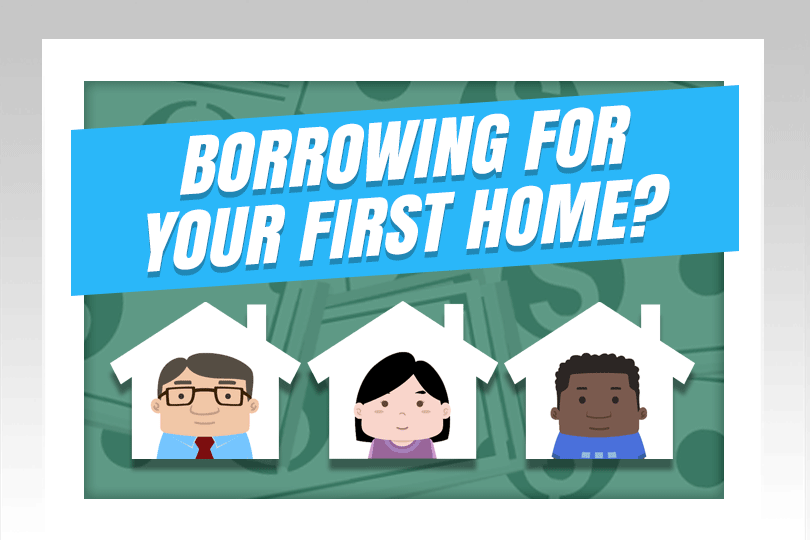 Are you looking for a first-time home buyer loan? The FHA loan program does not offer a special advantage for first-time applicants (though a participating lender might) but FHA mortgages are a good option for those who have never purchased before.
And if you have never tried to buy a home before, there are some FHA loan rules you should be aware of going into the experience. Being an informed borrower makes all the difference in many ways, including these areas.
A Down Payment Rule You Should Know
FHA loan rules forbid the seller of the home from contributing toward the borrower's down payment and that's a rule first time home buyers should definitely keep in mind when preparing to apply for a home loan.
While it is true that the home seller cannot provide money for your down payment, there is another way they can help--FHA loan rules say the seller may offer money to help with closing costs. The seller is allowed to contribute up to six percent of the sale price of the home towards your closing costs. That frees up money you can use for a down payment or for other expenses.
FHA loan rules say you cannot accept more than six percent without penalty, listed as a dollar-for-dollar reduction in the loan amount for any contribution that exceeds the six percent cap.
First-Time Home Buyer Programs
First-time borrowers should also know first-time homebuyer programs in your local area may be able to assist you with your down payment--your lender is able to accept down payment assistance programs that meet FHA requirements and you will need to verify that the local program you seek is compatible.
If you are a first-time buyer or have not owned a home in three years or more, it's worth checking out these first time buyer programs.
They are often restricted to primary residences and in some cases may not permit the borrower to rent unused living units. To apply for and use some of these assistance programs you may be required to get homeowner counseling from a housing counseling agency.
Buying a Home Which Appraises Low
Another aspect of buying a home you should know about--with FHA loans, in cases where the appraised value of the home is lower than the asking price the borrower is free to walk away from the deal.
But for those who want to buy anyway, the borrower is free to pay the difference in cash at closing time between the appraised value and the asking price. This MUST be done in cash, however--it cannot be financed into the mortgage.
FHA loans feature a low down payment, more flexible credit terms, and more competitive interest rates than some conventional options. Compare the features between conventional and FHA mortgages before you decide--you may be surprised at your options.
------------------------------
Learn About the Path to Homeownership
Take the guesswork out of buying and owning a home. Once you know where you want to go, we'll get you there in 9 steps.
Step 1:
How Much Can You Afford?
Step 2:
Know Your Homebuyer Rights
Step 3:
Basic Mortgage Terminology
Step 4:
Shopping for a Mortgage
Step 5:
Shopping for Your Home
Step 6:
Making an Offer to the Seller
Step 7:
Getting a Home Inspection
Step 8:
Homeowner's Insurance
Step 9:
What to Expect at Closing
Do you know what's on your credit report?
Learn what your score means.