FHA Loan Limits Quiz
August 11, 2021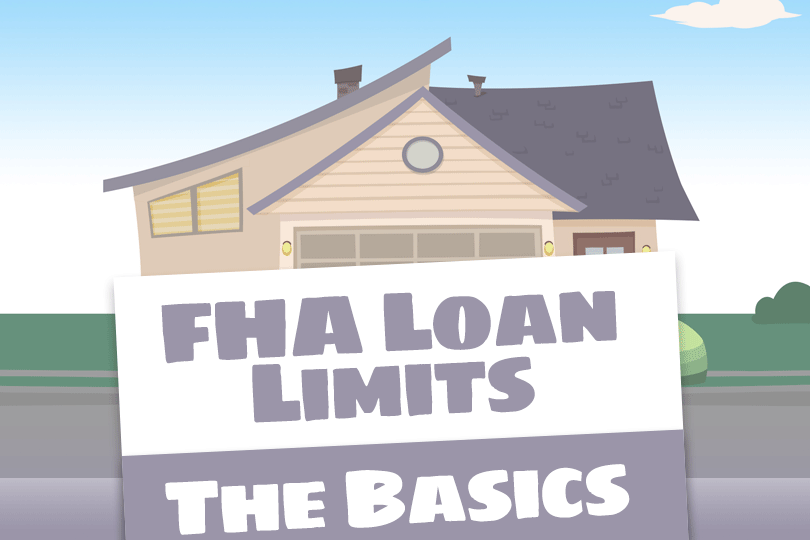 How much do you really know about FHA loan limits? Take our brief and fun quiz below to find out.
Knowing your loan limits isn't as critical as knowing and understanding your credit score, monthly income, and how it figures into your debt ratios, but when you want to buy a home with a mortgage guaranteed by the Federal Housing Administration, you'll want to know your loan limits--they are not necessarily identical to conventional loan limits for single family homes.
FHA lenders will approve loans for borrowers who financially qualify for mortgages up to the maximum loan limit in that area. A buyer who wants to purchase a home with a higher price and higher loan amount than the area limit may need to apply for an FHA Jumbo Loan instead.
Ask your lender for home loan guidelines for Jumbo Mortgages to compare terms, costs, and other variables before you commit. You'll be glad you did.
TRUE OR FALSE?
FHA Loan Limits Are The Same All Over America
--------------------------
The answer to this one is DEFINITELY false. Some counties are located in high-cost areas and have subsequently higher FHA loan limits than typical-cost or low-cost areas. Some housing markets have loan limits below the typical national average.
You will find higher FHA loan limits in places like Southern California, New York, Hawaii, and elsewhere. While it's true that FHA loan interest rate issues for Jumbo loans potentially means a more expensive mortgage for some, keep in mind that you can continue to shop around for a suitable home that doesn't require more home loan than the county limit.
Remember, these limits are for owner-occupied primary residences only. FHA loan requirements do not allow FHA Single-Family loans for commercial purposes.
TRUE OR FALSE?
FHA Loan Limits Are The Same No Matter What Size Home You Buy
--------------------------
Definitely FALSE. One-unit properties have lower loan limits than four-unit homes and you can purchase single-family residences with between one and four living units with an FHA mortgage. Payment requirements and qualification rules are the same in terms of the loan term, lack of prepayment penalties, review of your income ratio, etc.
TRUE OR FALSE?
FHA Loan Limits May Change Each Year, But Not In All Areas
--------------------------
TRUE! FHA home loan limits are subject to review each year but some areas may not see an adjustment in a given year and some may remain stable year to year for a time. FHA loan limits don't rise and fall uniformly in all counties. The purchase price you are given by the seller may or may not conform to these limits.
TRUE OR FALSE?
Once FHA Loan Limits Are Established In A Given Year, They Remain There Til They Change Again
--------------------------
FALSE. Did you know you can appeal an FHA loan limit set for your area? FHA loan limits are reviewed at the end of each calendar year and those who wish to appeal a decision made for their area prior to the start of the new calendar year.
You can appeal FHA loan limits decisions by emailing
[email protected]
(you will get an automatic response initially) with the subject line of the year you are appealing FHA Loan Limits Appeal for and the phrase "FHA Loan Limits."
------------------------------
RELATED VIDEOS:
Home Equity Can Secure Your Second Mortgage
Consider the Advantages of Discount Points
FHA Limits are Calculated and Updated Annually
Do you know what's on your credit report?
Learn what your score means.