The Streamline FHA Refinance Loan
August 4, 2021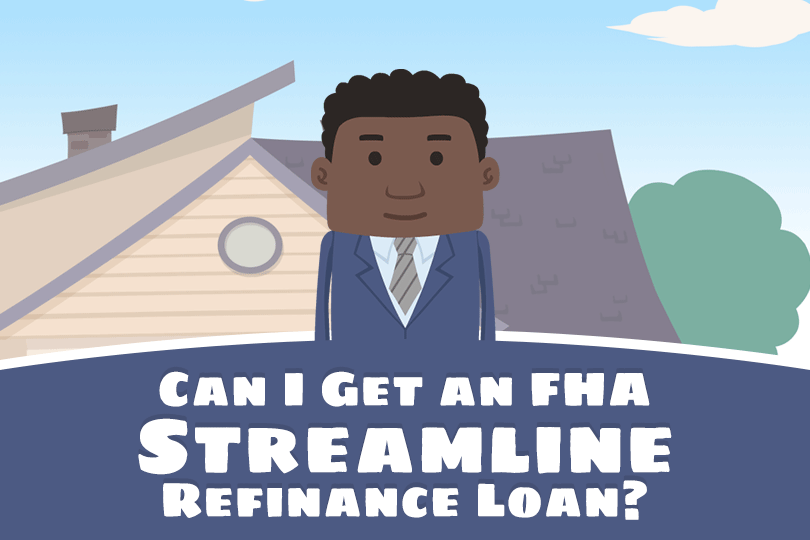 Streamline FHA refinancing is different than other refinance loan options for a couple of very good reasons. For starters, there is no FHA-require appraisal though your lender is allowed to require one regardless. But if your lender chooses to process your FHA streamline refinance without one, you're spared the appraisal fee.
Most FHA loans require a credit check and have a set of minimum qualifying scores.
FHA Streamline loans allow your lender to process your application without one. That means the credit scores you qualified with for your first mortgage could be used for the streamline refi loan.
FHA Streamline Refinancing Requirements
Unlike some refinance loans, the FHA streamline variety must generally result in some type of benefit to the borrower. That is well-publicized on websites catering to new homeowners. FHA Streamline refi home loans can result in lower mortgage rates if you refinance at a time when rates are lower than when you originally applied.
And you could land a lower mortgage payment with the new loan, too. These things--the lower rate, the lower payment--are known as a net tangible benefit to the borrower.
One thing that's not very well-known about FHA streamlines--in addition to the amount of the new loan you can also add in extra funds for approved energy-saving upgrades to the home. This is called an Energy Efficient Mortgage option and if your home needs upgrades to save money on utility bills, ask your lender how much you can add to the loan amount.
Keep in mind that when you apply to refinance an FHA purchase loan with a Streamline refi, FHA guidelines require your lender to credit qualify for the new loan if your addons (such as the Energy Efficient Mortgage) wind up increasing the loan amount and monthly payment by too much.
FHA Streamline Refi Loan Options
You can apply for a fixed-rate loan or an adjustable-rate mortgage with the FHA Streamline program; your current mortgage must be an FHA loan, there will be closing costs, and your lender may allow you to finance certain expenses. You'll need to work out what those are with your lender as that financial institution's standards will apply.
You can refinance into the same loan term you had originally or choose a shorter term. A shorter term loan may feature a lower interest rate, and that's something to consider if you can afford the mortgage without late payments or other problems.
FHA Streamline Refinances should not be considered in the same way as a home equity loan--there is no cash back to the borrower and you cannot tap into your home's equity and take it out in cash. Those who wish to do so need to explore their FHA cash out options.
------------------------------
Learn About the Path to Homeownership
Take the guesswork out of buying and owning a home. Once you know where you want to go, we'll get you there in 9 steps.
Step 1:
How Much Can You Afford?
Step 2:
Know Your Homebuyer Rights
Step 3:
Basic Mortgage Terminology
Step 4:
Shopping for a Mortgage
Step 5:
Shopping for Your Home
Step 6:
Making an Offer to the Seller
Step 7:
Getting a Home Inspection
Step 8:
Homeowner's Insurance
Step 9:
What to Expect at Closing
Do you know what's on your credit report?
Learn what your score means.