Credit Reports and Home Loans
July 31, 2021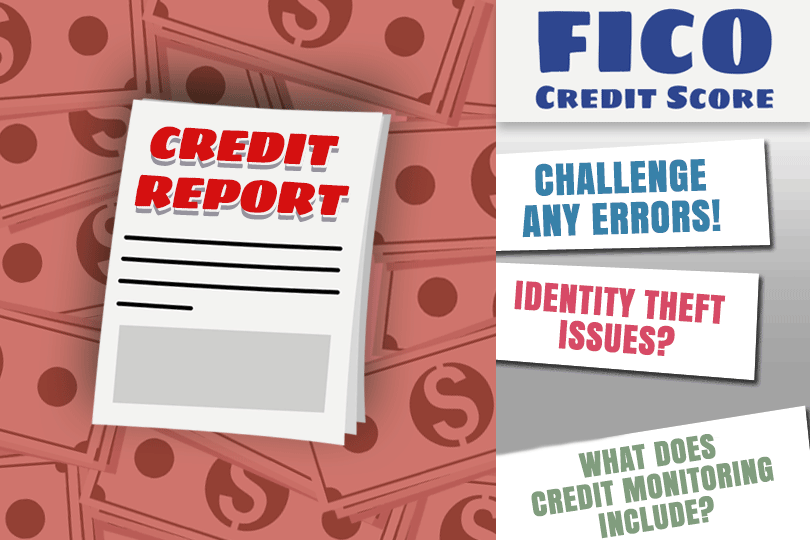 What do you need to know about your credit report and your home loan application? It's easy for a newcomer to the mortgage loan process to make certain assumptions, but there are some realities you need to know about your credit report that can help you make better choices about your mortgage, loan amounts, etc.
Home Loan Credit Report Issues: It's Not Just About Your FICO Scores
The FICO score number (580, 640, 720, etc.) is not the only thing your loan officer will look at when reviewing your credit.
Your credit report tells the lender not only what your credit scores are, but also your payment history (your record of on-time payments or late/missed payments is crucial), and your credit report will show your history of credit use. Both good and negative information will be reviewed.
Three Credit Report Factors to Think About
Credit scores, credit use, and the amount of credit you use per card up to the credit limit are all things your lender will pay attention to when looking at your report. Don't assume that your FICO score is the sole determining factor where your credit is concerned--it's not.
Get Your Credit Reports
Consumers are entitled to free copies of their credit reports each year from the three major credit reporting agencies, TransUnion, Equifax, and Experian.
In addition to pulling your free report, you should continue to monitor it using a professional service. You'll want to know what's affecting your credit report long before the lender sees it.
You can keep track of these changes by setting up alerts to notify you when there are changes. This will help you to know whether your personal information has been compromised in an identity theft situation.
If your credit card accounts have been hacked or someone is otherwise abusing your personal data, a fraud alert will help you stop this activity as soon as you can.
Start working on your credit at least a year in advance of your home loan and you'll be a lot closer to loan approval when it's time to fill out the forms for your loan.
Avoid New Lines of Credit
In the year leading up to your home loan application, beware of applying for any other type of credit.
This is an area we write about again and again, and there's a reason for that--too many people hurt their chances at a major line of credit like a home loan, auto loan, or even a personal loan because they have other credit applications going out too close to the day they applied for the big line of credit.
Don't make the mistake of assuming your lender won't be able to find out or that you only get your credit checked ONCE during the home loan process.
Your lender can, and often does, check the nationwide credit bureaus a second time before loan closing. If your lender has an updated copy of your report and finds activity that could be a problem, your loan could stop in its tracks.
------------------------------
RELATED VIDEOS:
Keep Your Eyes on Your Loan Balance
Learn About FHA Loan Prepayments
Taking Out a Home Loan Makes You a Borrower
Do you know what's on your credit report?
Learn what your score means.