Reasons Why Underwriters Might Deny Your Home Loan
November 5, 2021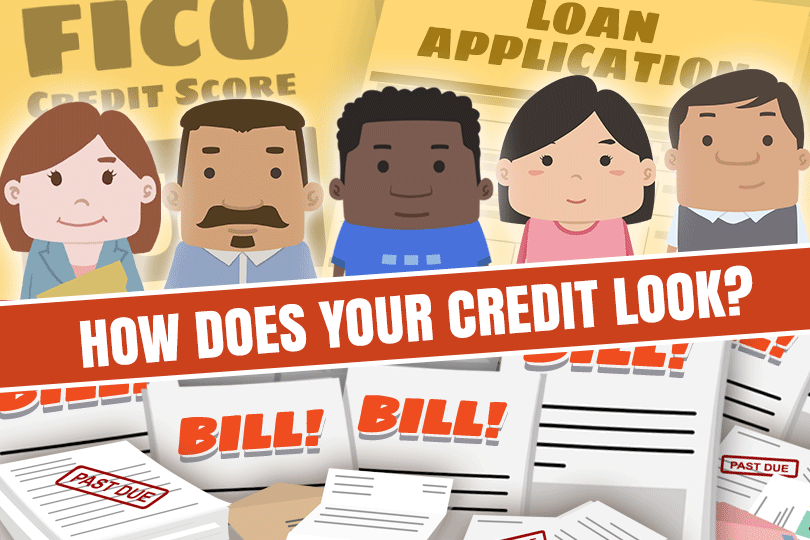 Are you concerned that your lender might deny your home loan? Do you know why your loan might be denied and what you can do about it ahead of time?
Do a quick bit of research online and you'll find plenty of articles with explanations as to why a mortgage underwriter might deny your loan. There are some basic reasons that you'll read about in most finance blogs or mortgage loan blogs--including some of the most obvious answers.
Those include late or missed payments on rent or past mortgages, low credit scores, and even reasons such as houses that cannot pass the appraisal process. But what about the not-so-obvious reasons your lender might turn you down for a mortgage? There are several including big job changes just ahead of your mortgage application.
Can a borrower get denied a home loan in cases where they have recently changed jobs? That might depend on whether the job change resulted in you earning less money or moving down the ladder rather than up it.
It's also possible to be turned down for a mortgage loan if you have recently stopped working a salary job in favor of a job that pays commissions.
Note that the reason for the loan denial is not the commission income itself, but rather how long you have earned it.
If you have changed to commission within the last 12 months your chances at loan approval may be lower than if you wait until you have more time in the new earning structure. In these cases, it's best to ask the lender what their standards are and how long is best to wait.
The same is true if you have recently become self-employed. Borrowers who have significant job changes within 12-24 months of loan application time may find it harder to get loan approval compared to those who wait a bit longer. Ask the lender before you apply.
Another reason you might be denied a mortgage? Unusual or hard-to-explain bank activity.
Your loan officer is required by banking regulations to ensure your down payment is provided by approved sources. If you want an FHA home loan to get approved you will need an acceptable-to-the-lender paper trail for all down payment funds.
If you possess unexplained or unsourceable deposits in your account, could you be denied a home loan due to such activity? Your lender won't be able to accept down payment money that is not sourced. Without proper documentation that situation could lead to a major question about your suitability for loan approval.
Your lender is also charged with making sure you can afford the mortgage. One thing that can help? Having a cash reserve that's good for between three and six-months. Always ask a lender when in doubt--don't forget that FHA home loan rules are NOT the only ones that govern your transaction. Lender requirements and sometimes even state law may have a say, too.
------------------------------
RELATED VIDEOS:
Learn How to Meet FHA Requirements
A Few Tips About Your Fixed Rate Mortgage
Your Proof of Ownership Is the Property Title
Do you know what's on your credit report?
Learn what your score means.