FHA Rules: Sources of Your Down Payment
July 29, 2022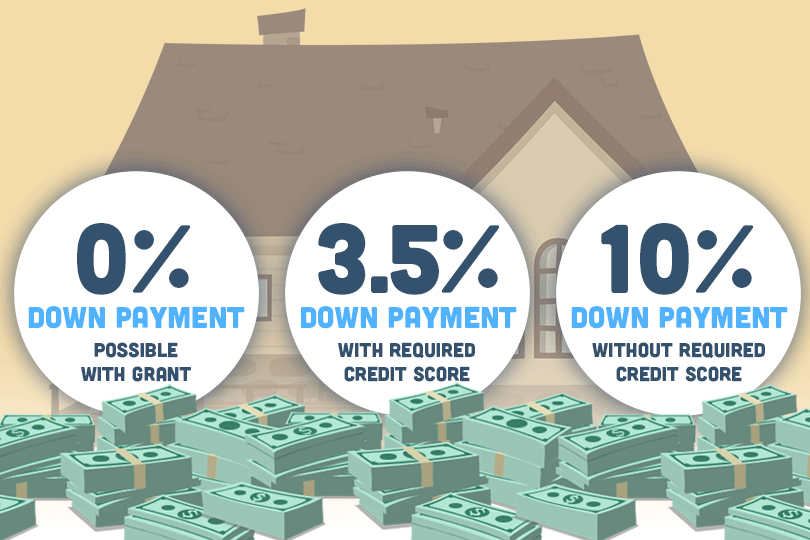 One of the first things a borrower notices about the FHA new purchase home loan program--where the borrower is buying an existing home or having one built--is the FHA requirement of a minimum down payment.
FHA loan rules require the borrower to make a
minimum down payment of 3.5%
of either the appraised value of the property or the asking price of the home, whichever amount is lower. This down payment must be paid up front and cannot be included in the cost of the home loan.
FHA loan down payments
are regulated in many ways--and not just the amount of the minimum cash investment. The source of the down payment funds is also subject to scrutiny. The FHA requires documentation on the source of the down payment money depending on circumstances.
For example, FHA rules state documentation is required when the borrower pays more than 2% of the sale price, and the lender must document the source and nature of down payment funds in any case where the lender has certain questions about the down payment.
Specifically, the FHA states such documentation is mandatory when the payment rendered "appears excessive based upon the borrower's history of accumulating savings." This is required at the lender's discretion.
FHA rules for down payments include a list of "acceptable sources" of the down payment. FHA will accept cash from savings and checking accounts, cash saved at home, private savings club finds and other types of accounts.
Other types of funds are also allowed, including savings bonds, IRAs and 401K accounts, investments,
gift funds
, and the money from the sale of personal property. These are not the only approved down payment money sources--it's just a list of the most common ones.
Down payment money is considered separate from closing costs. FHA Mortgagee Letter 2008-23 states, "Closing costs are not considered in the mortgage amount/downpayment calculation for purchase money mortgages."
Borrowers are encouraged to begin budgeting and planning for an FHA home loan as early as possible-the down payment issue is a major one for some house hunters and it helps to start planning and saving as early as possible to avoid financial strain at closing time.
------------------------------
RELATED VIDEOS:
Disclosures Give Transparency to Borrowers
Understanding the Purpose of Your Mortgage Down Payment
Putting Money Into Your Escrow Account
Do you know what's on your credit report?
Learn what your score means.