FHA and HUD Announce Extensions of Flexible FHA Loan Policies
March 6, 2021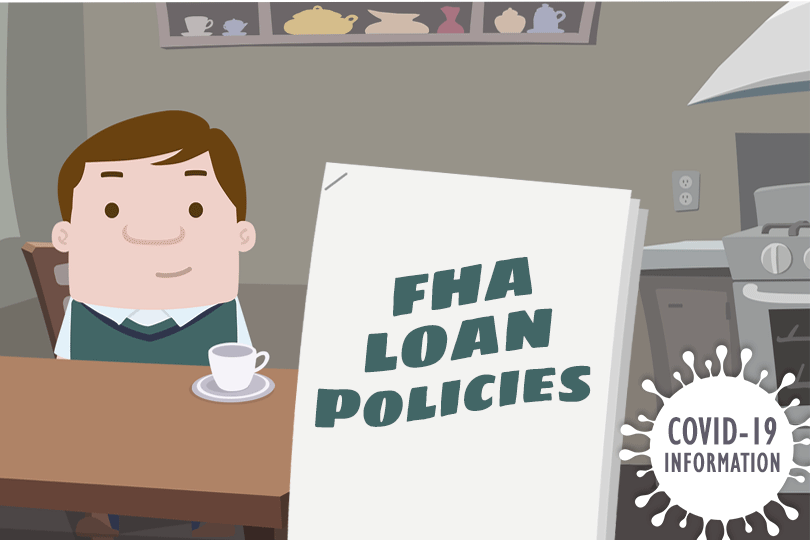 The FHA and HUD have announced many extensions of COVID-19 related mortgage relief. It has extended foreclosure moratorium rules multiple times and the latest round of policy decisions there continue to focus on maintaining the ability to help borrowers and sellers without compromising pandemic safety measures.
On Tuesday, February 23, 2021, the HUD official site announced extensions of it's Single Family mortgage loan policies designed to "maintain new mortgage originations for homebuyers and allow 203(k) rehabilitation projects to continue during the COVID-19 pandemic."
These temporary policies are designed to continue with flexibility in certain guidelines for single family home loans in order to make sure home loans are available via the FHA program for all financially qualified applicants.
The HUD official site says such temporary policies (see below) remain in effect through June 30, 2021.
"The temporary policies we're extending today allow lenders to continue originating and closing mortgages designated for FHA insurance endorsement during the pandemic and ensure critical home repairs in progress can be completed."
That's according to HUD Office of Housing and Federal Housing Administration Principal Deputy Assistant Secretary Lopa Kolluri, who was quoted in a HUD press release announcing the extended policies.
Two FHA mortgagee letters published on the same day as the press release announce that FHA is extending the following temporary policies. These are effective for Single Family Title II forward and Home Equity Conversion Mortgages also known as Reverse Mortgages:
Use of an exterior-only appraisal scope of work originally announced in 2020.
FHA flexible policies regarding re-verification of employment, verification of self-employment income, and verification of rental income originally announced in 2020.
The exterior-only appraisal option is an obvious nod to the need to socially distance, avoid gatherings, and similar concerns. The guidelines for lenders regarding employment verification make it possible for the lender to temporarily (until these measures are allowed to expire) verify employment without resorting to in-person measures.
Furthermore, FHA Single Family Title II forward 203(k) rehabilitation mortgages are also getting some attention; the FHA is also extending temporary policies for the administration of 203(k) Rehabilitation Mortgage Insurance Program escrow accounts for borrowers in forbearance.
Borrowers who want to know more about how these policy changes may affect their transaction should contact their loan servicers as soon as possible. These temporary measures are subject to revision and may be modified in the future if conditions warrant.
------------------------------
RELATED VIDEOS:
Get to Know HUD
Your HUD-1 Settlement Statement
Protect Yourself Against Identity Theft
SEE YOUR CREDIT SCORES From All 3 Bureaus
Do you know what's on your credit report?
Learn what your score means.