HUD Announces Major Fair Housing Policy Shift
February 22, 2021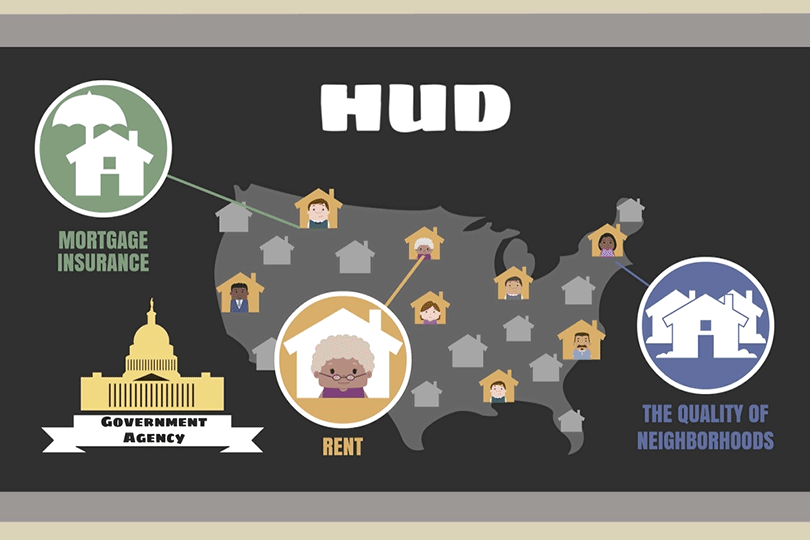 There is important news from the Department of Housing and Urban Development. In the earliest weeks of the Biden administration, the HUD Office of Fair Housing and Equal Opportunity (FHEO) issued a memorandum indicating that HUD will interpret the Fair Housing Act "to bar discrimination on the basis of sexual orientation and gender identity and directing HUD offices and recipients of HUD funds to enforce the Act accordingly."
This comes thanks to the President's Executive Order 13988, "Preventing and Combating Discrimination on the Basis of Gender Identity or Sexual Orientation" requiring executive branch agencies to examine further steps toward ending discrimination.
The policy marks an important shift when it comes to protecting the fair housing rights of all Americans. "Housing discrimination on the basis of sexual orientation and gender identity demands urgent enforcement action," said Acting Assistant Secretary of FHEO, Jeanine M. Worden, quoted in the press release.
Worden also says that HUD,"will fully enforce the Fair Housing Act to prohibit discrimination on the basis of gender identity or sexual orientation. Every person should be able to secure a roof over their head free from discrimination, and the action we are taking today will move us closer to that goal."
All American citizens deserve equal and fair access to housing--there have been housing discrimination studies, which according to the HUD press release indicate "same-sex couples and transgender persons in communities across the country experience demonstrably less favorable treatment than their straight and cisgender counterparts" when it comes to finding a place to live.
The HUD press release adds that, despite the reality of this discrimination toward American taxpayers, "the Department has been constrained in its efforts to address housing discrimination on the basis of sexual orientation and gender identity by legal uncertainty about whether most such discrimination was within HUD's reach."
HUD's legal conclusion is that the Fair Housing Act's sex discrimination provisions are "comparable in text and purpose to those of Title VII of the Civil Rights Act, which bars sex discrimination in the workplace."
Under the executive order, HUD now:
Will accept and investigate all jurisdictional complaints of sex discrimination, including discrimination because of gender identity or sexual orientation.
Will conduct all activities involving use of the Fair Housing Act to include the prohibition of housing discrimination because of sexual orientation and gender identity.
State and local jurisdictions funded by HUD's Fair Housing Assistance Program must administer those laws to prohibit discrimination because of gender identity and sexual orientation.
If you have experienced housing discrimination in any way, file a complaint via the HUD Office of Fair Housing and Equal Opportunity at (800) 669-9777 (voice) or (800) 877-8339 (TTY/Relay). Housing discrimination complaints can be sent online at
hud.gov/fairhousing
.
------------------------------
RELATED VIDEOS:
Get to Know HUD
Your HUD-1 Settlement Statement
Protect Yourself Against Identity Theft
SEE YOUR CREDIT SCORES From All 3 Bureaus
Do you know what's on your credit report?
Learn what your score means.