Steps Toward Your FHA Home Loan
December 12, 2020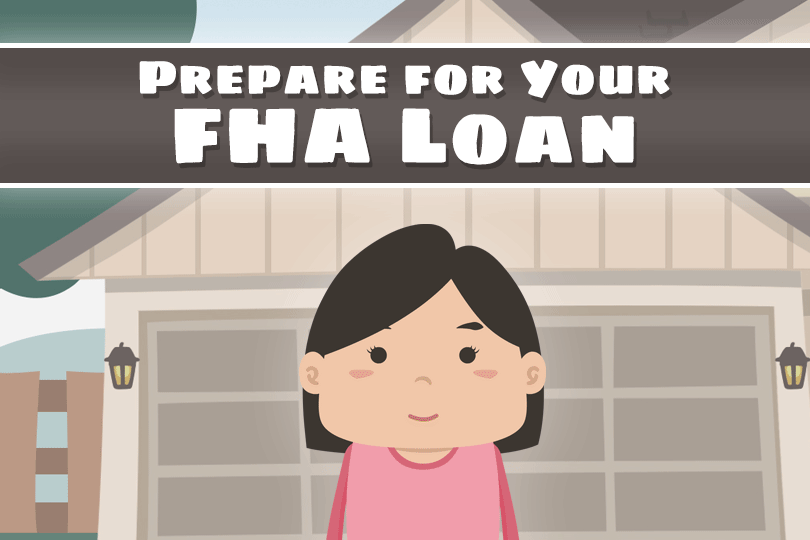 There are a series of steps you will take on your journey to buying a house with an FHA mortgage. The entire list of steps doesn't necessarily apply to all FHA loan transactions but in general your home loan process will include:
Check your credit score
Calculate how much FHA mortgage you can afford
Choose a real estate agent (where applicable)
Get pre-approved with a participating FHA lender
Start house hunting
Make an offer on the house you want
Schedule a home inspection
Secure your financing
Purchase a homeowners insurance policy
Close your loan and move into your new home
The first steps are in the planning stages of your mortgage and you should not proceed with the other steps until you should know the contents of your credit report and your FICO scores. Get this information a year or more before you apply for the mortgage.
Take that 12 months to establish or maintain a record of 100% on-time payments on all financial obligations, which is a must for FHA loan approval. Anything less seriously compromises your ability to get approved for a home loan.
For best results, think like a lender, who is required to justify approving your loan as a good credit risk. If your job was on the line depending on whether or not the loans you approved were good risks or not, you'd be cautious about who you approve. Use that perspective to inform your home loan prep.
In that list of ten steps, some may choose not to use a real estate agent. While you may learn that a majority of house hunters choose to use a realtor to help them find the right house, using one is not required.
Are you confident in your ability to find the right home? If you decide not to use an RE agent, it is a good idea to brush up on your haggling skills and get used to the idea of negotiating. It can save you money on your up-front costs.
Did you know your house seller is permitted to pay a portion of your closing costs? This is an option you can explore, but it is only possible if you negotiate with the seller to do so. This feature of the FHA loan program is not automatic.
Some of the items in the 10 steps list are optional but some are definitely not to be considered as such. Home inspections are technically optional but are absolutely critical and should never be skipped. If you buy a home without having it inspected, you run a serious risk of buying a house full of problems you can't see or anticipate until after you've already moved in and settled in.
Take each step of the list seriously and give yourself plenty of time to prepare--you'll be glad you did when it comes time to accept the keys and prepare to move in on closing day.
------------------------------
RELATED VIDEOS:
Get Your Questions Ready for Your Loan Officer
The Last Part of the Transaction Is the Mortgage Closing
Know What You Can Borrow With Prequalification
SEE YOUR CREDIT SCORES From All 3 Bureaus
Do you know what's on your credit report?
Learn what your score means.