Finding the FHA Loan Limits in Your Area
August 24, 2020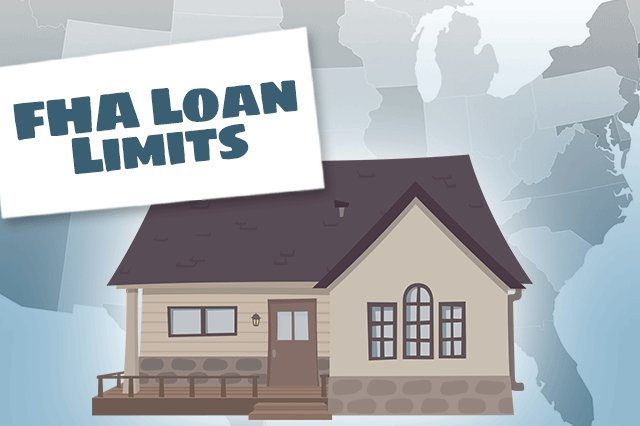 FHA home loans feature loan guaranty limits which are established by county. These limits, subject to change every year, establish the FHA loan limits for high-cost counties, low-cost counties, and an average which is what many borrowers will likely experience across the country depending on the housing market.
FHA loan limits vary depending on a variety of factors including the nature of cost of local housing. You may find that some states have similar FHA loan limits in many counties with an outlier here or there; other housing markets (including California and New York) may have high-cost counties nearly everywhere.
Where to Find FHA Home Loan Limits
If you aren't sure where to find the
FHA loan limit
for your area, you have a variety of resources you can use to explore the limits. Some borrowers aren't sure which county they'll wind up purchasing a home in (at first) so it pays to know the loan limits for the surrounding counties, too.
You can look up the FHA loan limits by state and see a breakdown of counties in that state and their FHA loan limits for single-unit all the way up to four-unit properties.
You can also go to the government's official site, FHA.gov, to look up the loan limits by county there.
You can also discuss your home loan needs with a participating lender and ask about the FHA loan limits for the neighborhoods where you want to buy.
Other Considerations
If you are contemplating an FHA One-Time Close Construction Loan, your lender can help you determine a budget for the project (based on other typical construction loans) to give you an idea of whether the size and configuration of the home you want matches issues like the FHA loan limit and the size of your down payment.
Are you interested in a multi-unit home? Remember that FHA loan limits go up based on the number of units. That said, not all FHA lenders will approve a multi-unit purchase for all types of mortgages.
Some lenders will only approve FHA Construction Loans for single-unit homes, for example. The policies of the participating lender will be key.
FHA home loan limits change annually, but if you got an FHA case number assigned in the previous year, that year's limit applies. FHA loan limits, as revised for the new year, are applicable only to case numbers assigned on or after 1 January each year and expire at the end of that given year.
------------------------------
RELATED VIDEOS:
Don't Skip the Home Inspection
Bigger is Better With a Jumbo Loan
Insuring Mortgages With the FHA Funding Fee
SEE YOUR CREDIT SCORES From All 3 Bureaus
Do you know what's on your credit report?
Learn what your score means.