FHA Common Questions About Home Loan Options
August 22, 2020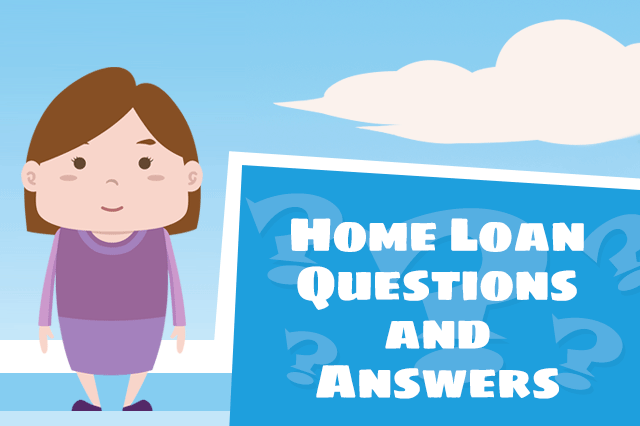 FHA home loans have lower down payment requirements than some conventional mortgages, there are more forgiving FICO score standards (lender standards will also apply), and first-time home buyers should know there are down payment assistance programs in many states that can help. What sort of questions are common for FHA home loans? Read below to learn some important details every new borrower should keep in mind.
What Is the Difference Between a Government Backed FHA Loan and a Conventional Mortgage?
FHA loans come with a guarantee from the government. The FHA backs a portion of the loan which reduces the risk for the lender, making more borrowers eligible for a home loan. Conventional mortgages have no such government backing, and credit requirements are often higher for conventional loans than for FHA mortgages.
Why Do Some Choose 15-Year Mortgages?
The term or length of your mortgage helps determine how much you pay per month. A $250 thousand dollar home on a 15-year loan will have higher payments but you will save money on the loan on interest payments.
FHA loans may feature lower interest rates on the 15-year loan term; if you can afford to do so and have a financial goal of saving money over the entire loan term, the 15-year mortgage is an option worth exploring. A 30-year loan is better for those who need lower monthly payments and who may be planning to stay in the home long-term.
Can the Seller Help Me With My Down Payment?
FHA loan rules say this is not possible. No party with a financial stake in the outcome of the home loan can provide down payment assistance. Your seller's contributions (if the seller agrees) toward your closing costs will free up money you can use toward the down payment. Ask your lender about seller-paid closing cost rules.
Who Can Help Me With Closing Costs?
As mentioned above, your seller is permitted to contribute up to six percent of the sale price of the home toward your closing costs. FHA home loans allow you to finance certain closing expenses like the Up Front Mortgage Insurance Premium (UFMIP).
Will I Be Required to Pay Private Mortgage Insurance on an FHA Mortgage?
Private mortgage insurance is not required but the FHA does require a mortgage insurance premium as part of your monthly payment. There is an Up-Front Mortgage Insurance Premium (mentioned above) and a monthly payment.
Am I Penalized for Paying Off My FHA Mortgage Loan Early?
No. FHA home loans are not permitted to include a penalty for early payoff of the loan. If you plan to pay off your mortgage early, be sure to ask your mortgage servicer if they have specific procedures for making the final mortgage loan payment--find out what that procedure is long before your final month's payment.
Do I Have to Use the Same Lender to Refinance an FHA Mortgage?
All FHA borrowers are free to shop around for a lender to refinance an FHA home loan. You can also use any participating FHA lender to refinance a non-FHA mortgage into a FHA home loan.
How Long Does it Take to Prepare for a Mortgage Application?
Start planning as early as possible--a year or more to review your credit reports, start monitoring your credit, and work on your record of on-time payments. You should come to the loan process with no late or missed payments for at least a year or better.
------------------------------
RELATED VIDEOS:
Sometimes It Pays to Refinance
Don't Forget Your Closing Checklist
Monthly Payments Establish Good Credit
SEE YOUR CREDIT SCORES From All 3 Bureaus
Do you know what's on your credit report?
Learn what your score means.