Saving For Your Home Loan
June 13, 2020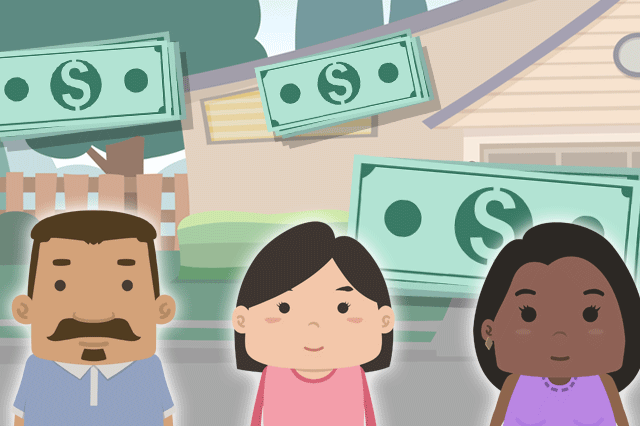 Are you thinking of buying or building your first home? Both options are possible even for first-time home buyers looking at their FHA mortgage options. All home loans have expenses to save up for, and when you commit to purchasing your first house there are plenty of things with a price to remember in your budget.
If you haven't started making a checklist of items you will need to pay for up front or choose to include in the loan amount, it's a good idea to start making one as early as possible. Best advice? Start planning and saving at least a year in advance.
What it Means To Budget for Your New Mortgage
Saving for your loan means identifying the expenses you will pay such as closing costs, appraisal fees, the home inspection fee, the FHA Up-Front Mortgage Insurance Premium, and of course the down payment.
The down payment, which is a minimum of 3.5% of the adjusted value of the home, is one of the biggest expenses. That is one reason why it's so important to start early, even if you are getting down payment assistance from a friend, family member, employer, or local agency.
Some borrowers may wish to save more for the down payment; these future homeowners are likely interested in the savings you get by paying down the principal balance and paying less in interest charges over the lifetime of the loan.
But others may need to spend less out-of-pocket at the beginning of the mortgage; these loan applicants should explore their down payment assistance options with local agencies. The FHA itself does not provide down payment help.
Saving for your home loan also means anticipating the expenses of your appraisal as well as the home inspection every borrower should arrange and pay for.
If you don't pay for a home inspection and buy the house anyway, you are doing the mortgage equivalent of buying a used car without ever taking it for a test drive.
If you are interested in saving money up front on your mortgage, your options include financing the FHA Up-Front Mortgage Insurance premium, which is a standard part of FHA mortgages. You can choose to pay the entire amount up front, or finance the entire amount. Partial payments are not permitted.
Home loan applicants should also set aside some money (ask a real estate agent or lender how much) to anticipate the need for any compliance inspections that may be required as a result of the FHA appraisal. If the appraiser finds issues that need correcting as a condition of home loan approval, you'll likely be required to have those corrections inspected in order to get a green light on your home loan.
------------------------------
RELATED VIDEOS:
Reverse Mortgages Are Ideal for Senior Borrowers
The Pros and Cons of Subprime Mortgages
A Streamline Refinance Simplifies the FHA Loan Process
SEE YOUR CREDIT SCORES From All 3 Bureaus
Do you know what's on your credit report?
Learn what your score means.