Are People REALLY Buying Houses During a Pandemic?
May 12, 2020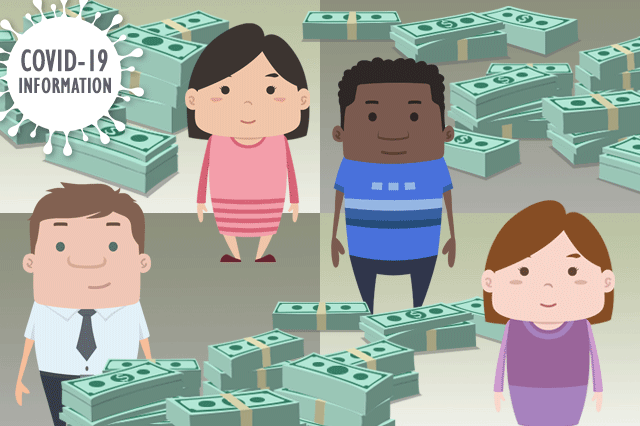 Are people REALLY purchasing real estate during a global pandemic? The answer may seem controversial at first; but even the Department of Housing and Urban Development has acknowledged that some Americans not only consider a new home during COVID-19, but some actually have NO CHOICE but to seek new housing.
And it may surprise some that the housing industry, which includes real estate sales and home loan transactions, has been adapting to what some are calling the "new normal" with online mortgage loans, virtual home tours, and contactless real estate transactions.
More realtors are offering virtual tours of property; this was happening long before the coronavirus pandemic but it's certainly a lot more popular now, for obvious reasons. What are the social distancing options for people who need to buy a home now or soon?
Virtual Walkthroughs
The best of these are the types of virtual walkthroughs that allow you to pan & turn 360 degrees all the way (or most of the way) around. When you go house hunting using a virtual walkthrough tool, pay attention to how the space is presented. Does it look like certain areas of the property are avoided or hurried through? Chances are good you'll want a closer look at those things.
Applying for a Mortgage Online
When you apply for a mortgage or apply to pre-qualify online, it would be very tempting to view these companies as having sprouted overnight to cash in on a demonstrated need for social distancing even during real estate transactions. And that makes some doubt the efficiency or trustworthiness of these online home loan servicers.
But the fact is that many of the companies currently providing online mortgage loans, refinance loans, construction loans, etc. have been around for many years, pre-coronavirus. Their systems, practices, and technology have been tweaked and tested. Granted, not ALL companies fall into this category but plenty do exist who have been around for a long time.
Appraisals and Home Inspections
Appraisal procedures have been altered in the age of social distancing to basically operate, where feasible, as a "drive-by" or "exterior-only" appraisal. This only serves to reinforce what FHA officials and participating FHA lenders have been saying for decades; it is never safe to buy a house with only the appraisal and without the optional but absolutely crucial home inspection.
Home inspections are one thing that cannot be done virtually or from the safety of a vehicle parked outside. Home inspections are more thorough than appraisals and nobody should purchase a home without having it inspected AND appraised first. Appraisal-only purchases are a recipe for disaster. What makes home inspections so complicated in the age of coronavirus is that there's no national standard for getting the work done with respect to shelter-in-place guidelines, COVID-19 containment measures, etc. You will have to check with your local authority to see what is permitted in this area at the time you need the inspection.
------------------------------
RELATED VIDEOS:
The ARM is an FHA Adjustable Rate Mortgage
Understanding APR
The Appraisal Fee
SEE YOUR CREDIT SCORES From All 3 Bureaus
Do you know what's on your credit report?
Learn what your score means.