Repair Your Credit Before Your Home Loan: The First Step
May 8, 2020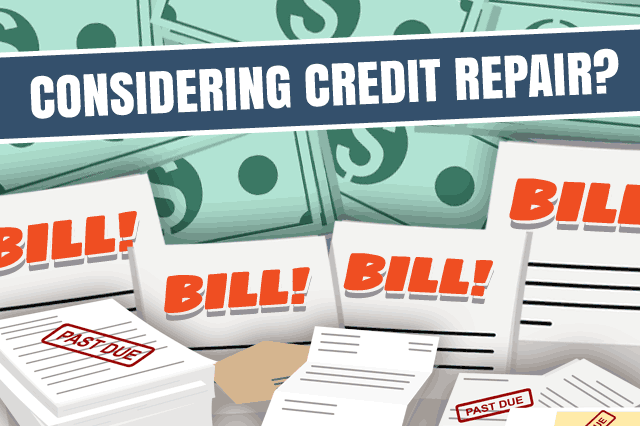 If you are applying for an FHA mortgage or a refinance loan, there is a very important step you need to take in the planning stages of your loan. If you don't take this preliminary step as early as possible, you may not be ready for your mortgage or refinance loan application.
That all-important first step? Pulling your credit report and working on raising your FICO scores. All Americans are entitled to a free copy of their credit report once per year, so there is no cost to obtain one and start reviewing.
When to Start Reviewing Your Credit Report
As soon as you know you want to buy a home, you should pull your credit report. There's a very good reason for this. If you have problems on the report that need disputing, that process can be time consuming and may take months to resolve. Pulling your report as early as possible gives you some insurance against having to rush through that process and hope for the best.
If your credit report data is accurate and there are no signs of identity theft on your account, the next thing you do associated with your credit report will be MUCH easier if you have started as early as possible.
Work on Your Repayment History
Late and missed payments are among the top reasons for low credit scores and you can fix this easily by setting up automatic payments on as many of your accounts as possible.
You need a MINIMUM of 12 months of on-time payments, ESPECIALLY on rent or other housing-related costs. If you come to your loan application without a full 12 months of on-time payments, you seriously jeopardize your loan.
Make Some Important Choices
If you have concerns about your ability to qualify for a mortgage or refinance loan, anticipating those concerns early can help. How? Lenders don't automatically turn you down for a loan just because you don't have an ideal credit score.
But for those with FICO scores in a certain range below "ideal" (determined by the lender's standards as well as FHA guidelines) may be approved for a loan in spite of the lower credit scores. But there is a trade-off; a higher down payment. You could be asked to pay 10% down instead of 3.5% down if your FICO scores are lower.
That sounds a bit daunting, but for those who start planning and saving early, the down payment issue can be managed. Especially if you have a down payment grant program operating in your housing market. Knowing that's an option can also be an important factor in your choices about your new loan.
------------------------------
RELATED VIDEOS:
Learn How to Meet FHA Requirements
A Few Tips About Your Fixed Rate Mortgage
Your Proof of Ownership Is the Property Title
SEE YOUR CREDIT SCORES From All 3 Bureaus
Do you know what's on your credit report?
Learn what your score means.