Protect Your Credit Score During and After COVID-19
April 23, 2020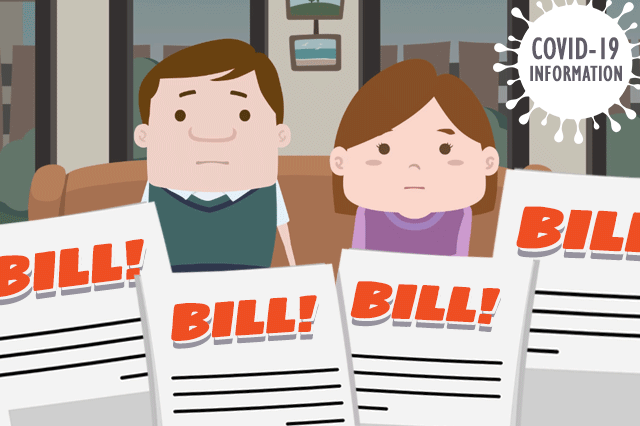 Learn how to protect your credit score during the COVID-19 outbreak; have you suffered economic setbacks as a result of containment measures designed to stop the spread of the virus? It is critical to protect your credit scores during this time as credit standards may tighten after national shelter-in-place guidelines begin relaxing.
Home loans may be tougher for some to qualify for, but those who take steps to protect themselves during the worst of the economic effects of the outbreak may fare better in the coming months.
How can you protect your credit rating? Begin by knowing what your credit report says and to monitor your report. You should keep any eye out for the following:
Inaccurate credit report data
Outdated credit information
Evidence of identity theft
Accurate credit report information but for someone else with the same name
Any of these issues can be corrected, but it takes time. What can you do? For starters, do NOT pay a third party claiming they can remove accurate negative credit reporting data from your credit report. No one can do this. You can pay a reputable third party to help you MONITOR your credit with updates and alerts that can actually help you manage your file. Other advice:
Pay on time, every time.
Every missed payment can hrt your credit.
If you cannot pay on time, contact your creditors to let them know and make arrangements.
If you do not contact your creditors to make arrangements, you risk negative credit consequences that can hurt your ability to be approved for credit at multiple levels, not just major purchases.
Don't wait until you are about to miss a payment, contact your creditor as soon as you know you are experiencing trouble.
Late and missed housing payments (mortgage, rent, etc) reflect badly on your credit score in the best of times; if you don't contact your landlord or mortgage servicer to make arrangements, you do not have protection against credit score damage as a result. Late and missed payments are among the leading causes of lower credit scores. This is avoidable in many cases IF you call the lender.
Communication with your creditors is time consuming and, let's face it, a bit laborious. But the protection you give yourself is definitely worth the effort. Don't let the challenge of these tasks prevent you from getting the most protection possible for your FICO scores and credit report.
------------------------------
RELATED VIDEOS:
Let's Talk About Home Equity
Understanding Your Loan Term
Your Home Loan is Called a Mortgage
SEE YOUR CREDIT SCORES From All 3 Bureaus
Do you know what's on your credit report?
Learn what your score means.