FHA Down Payment Rules for 2017
April 15, 2017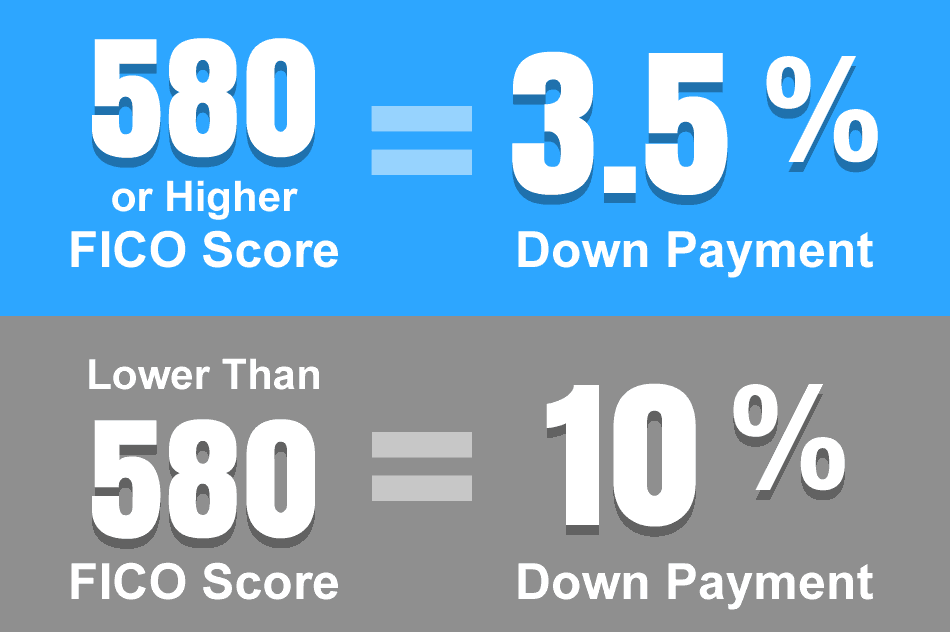 One commonly asked loan question involves
FHA down payment
requirements. Many people want to know what the FHA loan down payment rules are for a particular state or zip code.
There's a mistaken impression among some FHA mortgage loan applicants that FHA rules for down payments vary from state to state, but the truth is that FHA loan rules require a
minimum down payment of 3.5%
for new purchase loans.
According to FHA.gov, "Your down payment can be as low as 3.5% of the purchase price, and most of your closing costs and fees can be included in the loan. Available on 1-4 unit properties."
One source of the confusion on the down payment issue? Many borrowers find there are additional factors that affect the amount of the down payment. For example, those who do not qualify for the most competitive loan terms may not be able to get the lowest required down payment.
Credit issues
or other factors may affect the lender's perception of your credit worthiness. That can affect the terms, rates and down payment you're qualified for from that particular lender.
Also, participating FHA lenders may also have a higher down payment requirement based on other issues--the FHA minimum isn't a guarantee that you'll be offered that by a particular lender.
FHA rules for down payments don't vary from state to state, but the amount of your down payment could vary depending on individual circumstances. Borrowers should not expect to be given the same terms or conditions on an FHA loan as a friend or fellow borrower, and the lender's requirements could vary from loan to loan for a variety of reasons.
------------------------------
RELATED VIDEOS:
Monthly Payments Establish Good Credit
Sometimes It Pays to Refinance With FHA
Understanding Your Loan Term
SEE YOUR CREDIT SCORES From All 3 Bureaus
Do you know what's on your credit report?
Learn what your score means.