Fair Housing Laws: Know Your Rights!
April 8, 2020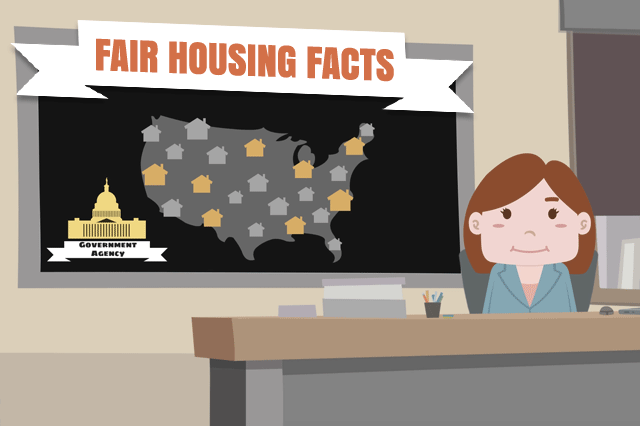 If you are a house hunter looking for real estate to buy, Fair Housing laws protect you against discrimination at any stage of the housing process. That means that realtors, lenders, appraisers, and anyone else you may encounter in the process of obtaining housing must comply with federal law.
But Fair Housing laws do not end with the real estate world. Renters are also protected, and while it may not seem obvious to some at first, violations of the Fair Housing Act in the rental sector DO affect how challenging it is to find and obtain housing. Discrimination in housing makes it tough on EVERYONE.
The Department of Housing and Urban Development have issued two press releases in recent times outlining cases of housing discrimination that have been reported to and prosecuted by HUD.
And you might be surprised by what is considered a violation of Fair Housing laws--sexual harassment in this context is a violation of federal law (read below).
HUD announced a conciliation agreement requiring the owners and manager of a Bakersfield, California apartment complex, "to pay $14,500 to several female residents to settle allegations of sexual harassment."
Fair housing law forbids sexual harassment from a landlord to tenants. "This includes creating a severe or pervasive hostile housing environment, or conditioning housing or housing-related services on the tenant's acquiescence to sexual demands."
Another case prosecuted by HUD involved claims "that the leasing agent allegedly denied a father of two children the opportunity to rent a condominium" based on the family status of the applicant.
Fair Housing law forbids renters or buyers from being denied housing because they are single parents. In fact, there can be NO rental or purchase decisions made on the basis of family status of any kind including a LACK of family status.
Some applicants don't understand this, or don't fully know their rights. But you DO have the right to apply for housing without being discriminated against or being denied a rental or purchase for non-financial reasons.
If you are unclear about your Fair Housing Act rights, or if you have experienced discrimination in the housing process and need to report it, contact the HUD Office of Fair Housing and Equal Opportunity at (800) 669-9777 (Voice) or (800) 927-9275 (TTY).
You can file housing discrimination complaints online at
www.hud.gov/fairhousing
.
------------------------------
RELATED VIDEOS:
Keep Your Eyes on Your Loan Balance
Learn About FHA Loan Prepayments
Taking Out a Home Loan Makes You a Borrower
SEE YOUR CREDIT SCORES From All 3 Bureaus
Do you know what's on your credit report?
Learn what your score means.